Need a Work Study?
Are you a student who needs a work study, but is not sure what's open, where to look or how to apply? You're in luck!
There are currently 26 work study jobs with openings currently posted. Jobs are located under the Student Work-Study Jobs page in the Financial Aid section of the RWU website.
Assistant Director of Financial Aid Michelle Cordeiro said "not all employers post their positions at the same time, so students are encouraged to check the employment web page regularly for daily updates."
For those who are first time work study students, Cordeiro said, "Once you have accepted a position, you will need to complete all the necessary forms with your hiring supervisor. All work-study participants will need to provide a valid Driver's license or Campus ID, along with one of the following original documents: Social Security Card, Birth Certificate or U.S. Passport to your supervisor when completing Form I-9 Employment Eligibility Verification."
Cordeiro also said to review your tax allowance/exemption status beforehand because students will be required to complete a Federal W-4 form.
As to what's open here is a list with a quick description of each role and requirements
Accounting Assistant-Finance: Fixed Asset Data Base Project
"Provide data entry/accounting support to the Finance department for a special project building a fixed asset database."
Aquarium/Aquaculture Student Research Assistant
"Students gain hands-on experience caring for a wide variety of marine fish and invertebrate species. This facility currently houses local, tropical, and subtropical species for breeding and other research initiatives."
Athletic Communications/Event Management Assistant
"Assist in operations of Athletic Communications department, which includes compiling and keeping statistics, scoreboard operations, videotaping contests, in-game photography, and office support, and assistance with event management support."
Athletics Event Management
"Responsible for assisting setup and flow of athletic games at RWU … Students in this position will be busiest during the fall and spring seasons. Job will require physical activity and primarily outdoors work."
Classroom and Event Support Assistant
"Major responsibilities involve delivering equipment to classrooms on time and assisting faculty and staff with equipment. This position requires excellent customer service and communication skills in person and on the phone. Experience with education technology is a plus."
DEI Student Employee
"DEI Student Employees assist the Office Coordinator and other Diversity, Equity and Inclusion professional staff with a variety of tasks to ensure the daily operations of the Intercultural Center, the QTRAC (Queer & Trans Resource and Advocacy Center), while aligning with University-wide goals."
Design Center Artist
Works to assist in the process of creating publications such as flyers, banners, and posters for departments, clubs, organizations, and campus groups. This position will involve clerical duties such as answering telephones, responding to email, assisting in project tracking, and editing designs for content, spelling and grammar.
Equipment Room Worker – Athletics
"Responsible for assisting the Equipment Manager with office support and team preparation for 18 varsity sports. Students will be in charge of the daily issue and inventory of athletic equipment and unfirms."
Fall Sports Event Management Assistant
"Assist in operations of Athletic Event Management department."
Field Maintenance Crew
"Students hired for this position will aid in various tasks designed to maintain and prepare the outdoor playing fields for practices and games, in support of (not in place of RWU Facilities)."
Intramural Games Official
"Assist with setting up playing fields, courts, etc. prior to nightly schedule. This may include lining of fields at certain times of the year … Officiate Intramural games fairly, keep them under control and provide safe environment for participants to enjoy activities and competitions."
Intramural Games Scorekeeper and/or Timekeeper
"Assist Intramurals staff in examining game site(s) prior to events to check for any unsafe playing conditions. Will be expected to correct any situations or report them to sport Supervisor. Take score and keep time of Intramural games fairly and assist officials in keeping on top of nightly schedule as to not over-run allotted time for games."
Lifeguard
"Maintains safe swimming conditions in the pool, deck and surrounding areas in harmony with the mission statement and policies of Roger Williams University Rec Services and Aquatics Department."
Marketing Team Assistant – Community Engagement
"Students will develop and execute marketing, communications, and social media plans under the guidance of community engagement leadership."
MediaTech Assistant
"Provide support and assistance to students, faculty and staff in classrooms and events around campus. Serve as liaison between students, faculty and staff, and RWU IT staff members."
Office Assistant — Politics and International Relations
"Work with the Administrative Assistant in running an efficient office."
Public Safety Assistants
"These candidates would be responsible for assisting at the main campus entrance, as well as filing, computer work, spread sheets, greeting the public, assisting the Manager of Parking and Transportation or Admin Assistant and other duties as assigned."
Publishing Assistant
"The publishing assistant position involves working in support of the literary journal Mount Hope (www.mounthopemagazine.com), which is published by the Creative Writing program at Roger Williams University."
Purchasing Data Management
"Work with the Purchasing Director to maintain data and documentation in Microsoft Access databases. Involves working with internal departments and contacting vendors."
Staff Assistant – Resident Life & Housing
"Staff Assistants are responsible for general clerical duties in the Department of Residence Life and Housing central office."
Staff Assistant – Sports Medicine
"The Sports Medicine Department is looking for motivated individuals who are willing to help with many different tasks that are valuable to ensuring that the Sports Medicine Department runs as smoothly as possible."
Student Assistant – Honors Program
"Open to all majors but Honors Program member preferred." "Primary duties will include providing administrative assistance to the Honors Program Office."
Student Assistant – Notetaker, Transcriber, Copyeditor
"The student will watch recorded journalism classes, edit and complete Zoom transcriptions, and edit content to simple-to-follow notes for other students and for publicizing course content on different platforms."
Student Assistant – International Business Programs, Gabelli School of Business
"Creation of brochures and handouts, assistance in organizing international academic conferences, conducting research in international business areas."
Student Assistant – Office of Special Events
"candidates will be responsible for filing, photocopying of materials, campus deliveries, mailings and assistance with events."
Waterfront Safety Monitor
Involves, "Monitoring, cleaning, and maintaining recreational waterfront equipment, obtaining IDs of those wishing to use kayaks, and collecting waivers, examining equipment before returning IDs, enforcing Waterfront safety regulations and more."
Leave a Comment
About the Contributors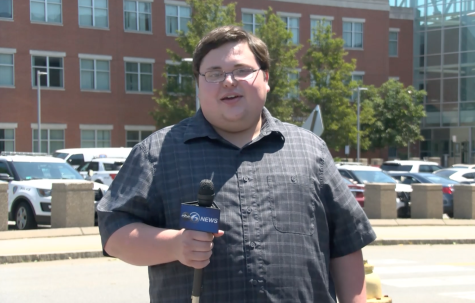 Jimmy Sadowski, News Editor



Jimmy Sadowski is a journalist with experience in print, multimedia, and broadcast journalism. Sadowski's specialty is news, but can also provide...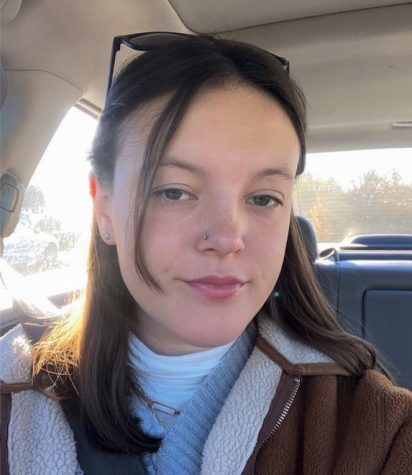 Chloe Noyes, Photo Editor
Chloe Noyes is the Photo Editor of the Hawks' Herald. She is a senior studying Communications and Media Studies with a Core Concentration in Visual Arts,...