Throughout the summer months, Bristol residents prepared for the special primary election on Sept. 5 by following the 1st Congressional District Race candidates. 
The election to fill former congressman David Cecilline's seat began with 15 qualified candidates (both Democratic and Republican), each needed 500 valid signatures from registered voters to make the ballot.
Currently, 14 candidates are on the ballot, as Democratic candidate Don Carlson suspended his campaign after news broke he was inappropriately talking to a student at his former job at Williams College in Massachusetts.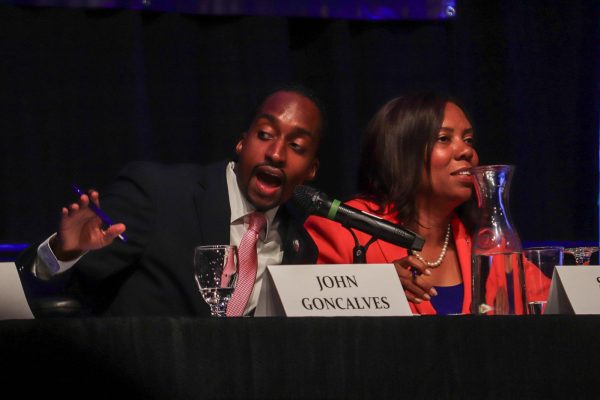 The 12 Democratic candidates are as follows: Gabe Amo, Stephanie Beauté, Walter Berbrick, Sandra Cano, Stephen Casey, Spencer Dickinson, John Gonçalves, Sabina Matos, Ana Quezada, and Aaron Regunberg. 
Story continues below advertisement
The two Republican candidates include Terri Flynn and Gerry Leonard. 
On Aug. 17, Roger Williams University hosted a debate for the Democratic candidates and was moderated by Boston Globe Rhode Island reporters Ed Fitzpatrick and Steph Machado.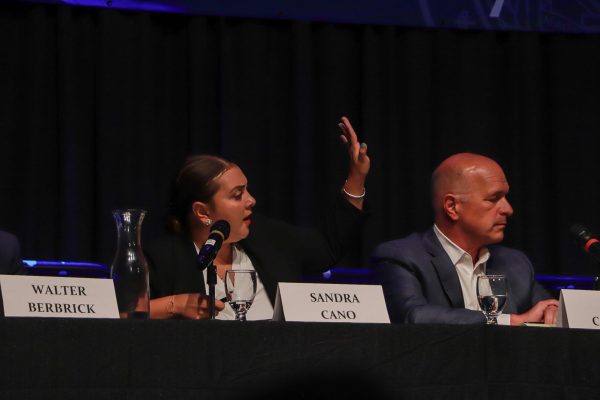 The main topic sparking controversy during the debate was money. Candidate Aaron Regunberg took a lot of heat when his opponents criticized him for his family-funded Super PAC. All of the candidates highlighted that this was hypocritical as Regunberg has taken a stance on corporate money in politics. 
Most Democratic candidates attended with the exception of Allen Waters and Spencer Dickinson, who did not meet the criteria.
There have been many projections over the months as to who is going to be the front-runner. This is a question that is still up in the air: CD1 residents will have to wait until after the polls close on Sept. 5 for this to be confirmed.