Keynote address speakers announced for Commencement
Commencement is closing in and the keynote speakers have been announced. Joyce and Bill Cummings will deliver the keynote address for Roger Williams University and receive honorary degrees.
The name Cummings may ring a bell for RWU students. Last year, the RWU school of architecture was rededicated to be called the Cummings School of Architecture after the Cummings Foundation gave a $20 million gift to the university that launched the Cummings Institute for Real Estate.
The Cummings Foundation was established in 1986 by Bill and Joyce to give back to the Greater Boston area where Bill had success with his commercial real estate, property management and construction firm, Cummings Properties. Over the years, the foundation has given to non-profits, education, human services, healthcare and social justice.
An additional two honorary degrees will be given by the university and the School of Law will give another two as well.
Chairman of the global integrated construction and facility management services firm, Gilbane Building Company, Thomas F. Gilbane Jr and Police Commissioner of the Boston Police Department Michael A. Cox will receive the honorary degrees from the university.
Civil Rights attorney Fred Gray, who will also deliver the keynote address and the Honorable Netti C. Vogel, retired Associate Justice of the Rhode Island Superior Court, will receive honorary degrees from the School of Law.
Through its keynote speakers and honorary degree recipients RWU is celebrating leaders of the built environment and leaders of racial justice, equity and inclusion in the legal and criminal justice systems.
"We are thrilled to celebrate these leaders of sustainable development, construction management, racial justice, equity and inclusion, especially our partners Joyce and Bill Cummings, who continue to inspire our students with their entrepreneurial spirit and dedication to making a difference in communities locally and globally," said RWU President Ioannis N. Miaoulis.
The university ceremony for Commencement will be held on the main athletic field at 9:30 a.m.
Leave a Comment
About the Contributor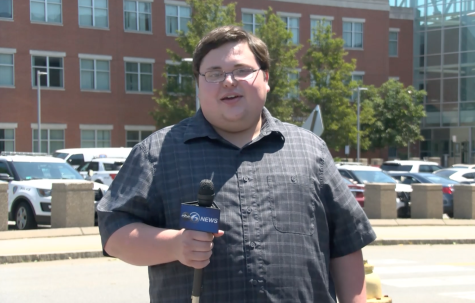 Jimmy Sadowski, News Editor



Jimmy Sadowski is a journalist with experience in print, multimedia, and broadcast journalism. Sadowski's specialty is news, but can also provide...