Living Off Campus v. Living On Campus
Jocelyn Jackson
What are the benefits of living on/ off campus? During housing selection season many students are creating pros and cons lists for both options. Off-campus housing gives the student an opportunity to experience independence whereas on-campus housing provides a sense of community. Personally, I like living in on-campus housing, but I believe it really depends on the preferred living conditions of the individual. I talked to two different students, one who has lived on campus and in Almedia housing and another student who has lived off-campus in Bristol to see each side's pros and cons.
Colby Jennison is a junior who lived in an Almeida quad his sophomore year and currently resides in the North Campus Residence Hall. When discussing the differences between the two living spaces, Jennison concluded that he was in favor of living on campus. One advantage he highlighted was community engagement he claimed it was easier to participate in campus life because you only have to walk out your door. With living on campus, it is easier to become notified of events as well. He added that commuting to campus can be difficult and frustrating. While living at Almedia he had to leave the dorm early to make it to class on time. This is a process especially with traffic on Metacom, finding parking, then walking to the academic building.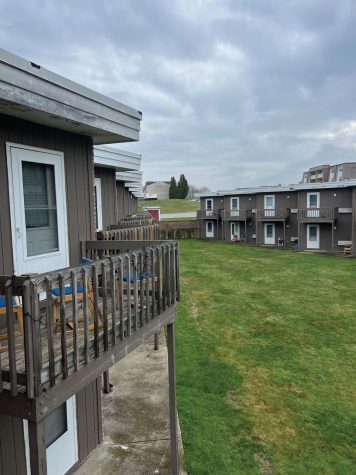 I also had a conversation with senior Jenna Power who has lived in an off-campus apartment in Bristol this academic year. She enjoys living off campus because she has complete independence and has control of her own living conditions. Power said that senior year is the best year to have an off-campus house because it is easier to learn important lessons relating to responsibility. She elaborated on the ways living on campus is limiting, because she is in an apartment in Bristol it is easy for her to engage with the Bristol community. Overall, Power appreciates the ability to "enjoy herself freely" while living off-campus.
There are advantages and disadvantages to both living situations. Living on campus involves being closer to classes and campus activities while living off campus provides more freedom and privacy. I enjoy living on campus because I feel closer to my classmates and other community peers, and I also do not have to wake up earlier to make it to class on time. Everyone has different preferences and priorities, so it really depends on which advantages resonate with you and which cons you are willing to tolerate.
Which do you prefer? Take the poll here:
Leave a Comment
About the Contributor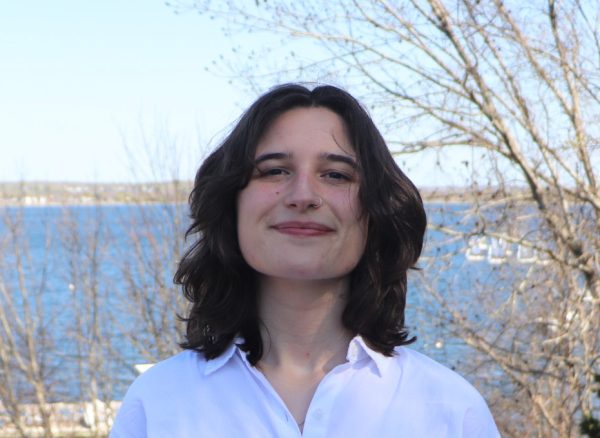 Jocelyn Jackson, Editor in Chief



Jocelyn was previously the Opinions Editor for the Hawks' Herald and is currently the Editor in Chief for the fall semester. She will be graduating...