New RWU Law Dean Gregory Bowman makes bar passage reforms a priority: RWU Law students failed bar exam at double the national rate last year
When someone hears the term "bar exam," one word usually comes to mind: difficult.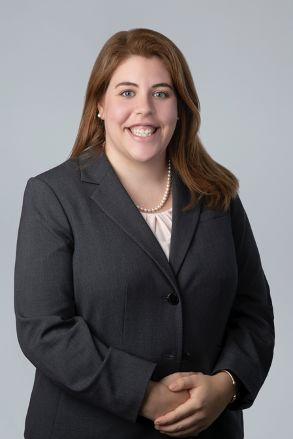 "It was one of the hardest things I have ever done," said Gregory Bowman, former William J. Maier Jr. Dean of West Virginia University's College of Law and soon-to-be RWU Law dean, recalling when he took the bar exam in 1994 in Illinois. "It was two days of high adrenaline, extreme time pressure and a broad range of subjects."
The exam still holds the same amount of difficulty, with research showing that at least 600 hours of studying are necessary to pass the bar, according to Bowman. The nationally recognized legal education scholar will become the next dean of RWU Law on July 1. Bowman will succeed current Dean Michael Yelnosky, who is stepping down to return to teaching.
Increasing bar passage rates will be one of Bowman's top priorities at RWU. About 20% of law school graduates taking the bar exam for the first time nationally in 2019 failed, according to the American Bar Association (ABA). But for RWU Law graduates, about 40% of those who took the test for the first time last year failed the exam.
Those results came after historic lows in bar pass rates in 2018, when the national average went down to 74%. But only 51.67% of RWU Law graduates passed in 2018. The RWU School of Law adopted a series of reforms at the start of the 2019-20 school year. There is not enough data to conclude the reforms have significantly helped increase bar scores, but according to the ABA, the school rebounded with a passage rate of 59.37% in 2019. That score is a little over a 7% increase from 2018.
COVID-19 has only complicated matters. Students had to move to distance learning and were offered the opportunity to have a course marked pass/fail instead of receiving a grade, according to the RWU Law website.
The bar exam is offered over two days twice a year, in February and July. The July exam will be postponed until early or late September to comply with social distancing protocols and reduce the risk of spreading the coronavirus.
The exam is given over six hours on two days with a lunch break. The first day of the bar has an essay segment as well as a performance test portion. The second day consists of 200 multiple choice questions broken up into sets of 100.
West Virginia Law bar exam passage rates decreased from 70% in 2018 to about 63% in 2019.
Bowman became the dean of WVU Law in 2015. Under Bowman's leadership, WVU Law took a series of steps to increase bar passage including expanding WVU's Academic Excellence center and hiring a full-time academic excellence director.
The law school also launched a bar preparation course to help third-year students assess their academic standing and put into place a bar exam diagnostic that students take in the middle of their law school career.
Bowman would not commit to a specific plan on how he would increase bar passage at RWU, only saying he will take an overall look at the law program.
"I want to have a law school community strategic conversation as to what we see at Roger Williams University as our strengths, weaknesses and our opportunities for improvement," Bowman said.
RWU Law School Dean Michael Yelnosky, who is stepping down after six years, said five major reforms to increase the school's performance on the bar exam were initiated at the beginning of the school year. He said it is "too soon to tell" if the reforms have been effective.
The reforms included a three-year agreement between the law school and Kaplan Test Prep. Kaplan is providing first, second and third-year law students with practice bar questions, said Applied Legal Reasoning Professor Brittany Raposa.
Raposa said third-year students taking Applied Legal Reasoning also get bar multiple-choice questions and exams, essay questions, performance tests and bar exam grader feedback.
Multiple-choice questions were not how the law school previously tested students. The law school typically used essay questions to assess students in their courses, Yelnosky said.
Yelnosky said assessments are more regular now too. In the past, there was only a final exam with essay questions at the end of the semester for each law class. Faculty are now required to give a certain number of formative assessments where they can use Kaplan multiple-choice, as that is how half of the bar exam is made up. Students will have a better gauge of their academic standing this way, Yelnosky said.
2019 RWU Law School Graduate Katie Morin said students may fail the bar because law exams at RWU are graded on a curve.
"It's very possible that a student will receive an ok grade in a class but still perform poorly on an exam. It just depends if everyone else performed poorly on the exam," Morin said.
Morin graduated in May 2019 and passed the bar that July. She now lives in downtown Providence and works as an associate attorney for a law firm in the city.
Morin explained that grading on a curve made some students feel comfortable with their understanding of law because they received good grades in that system. She added that when those students graduated and began studying for the bar, they realized their understanding was not as comprehensive as they thought, which could have led to lower bar scores.
Yelnosky said students are now required to take at least four law electives that cover material most heavily tested on the bar. The electives are as follows: Business Organizations, Conflict of Laws, Family Law, Remedies, Sales, Secured Transactions and Wills and Trusts.
The bar preparation course already in place for students had been modified with these reforms, Yelnosky said.
"We have had for some time a class students take in their third-year called Applied Legal Reasoning designed specifically for the bar," Yelnosky said. "We beefed up the number of credits on the course and moved it to their last semester."
Yelnosky said the course used to be split up into two electives, Applied Legal Reasoning 1 and 2, that were one and a half credits each. Now it is a three-credit mandatory course students take in the spring.
In addition to Applied Legal Reasoning, most law students take an online bar preparation course after graduation.
2019 RWU Law School Graduate Tyler Pare passed the exam on his first try. But he took out a loan to cover the $2,200 fee for a 10-week online bar preparation course, called Barbri.
"You aren't required to buy it, but you would be a fool not to," Pare said.
After graduation in late May, Pare said he spent up to 65 hours a week studying until he took the bar on July 28.
A typical day of study for Tyler meant listening to a four-hour lecture on his online preparation course Barbri, doing 30-40 multiple choice questions, writing one to three practice essays and making flashcards.
Pare said students underestimate how much they need to study for the exam.
"I think after failing the bar once, they go back at the task with a greater sense of the amount of work they need to do," Pare said.
The last reform implemented was essentially a practice test, according to Yelnosky. He said the Law School offers a "baby bar exam" that first and second-year students take at the end of those years to help them assess where they are at.
Morin shed a little light on those who do fail the bar. She said she had many friends who performed well in law school but still failed the exam.
While failing the bar exam can feel like a personal and professional setback, Morin said it doesn't define what kind of lawyer a person will become.
"There are countless examples of individuals who failed the bar multiple times but were still incredible advocates for their clients," Morin said.
"I think it's important for students who fail to know that their bar results don't dictate the type of attorney they can be in the future."