Shell path needs better care
Shell Path is considered a notable location on campus and is always viewed in a positive light. This is due to many factors including the view of the bridge, frisbee golf and overall the best place to escape and take a breath of fresh air. This area is also known for its infamous bonfires and often a place where students host parties.
Although it is memorable for the great community experience, recently it has been the cause of an issue affecting the qualities that contribute to the enjoyment Shell Path has to offer. Unfortunately ever since move-in, students do not have the ability to enjoy the beloved beachfront to its fullest due to an increase in litter scattered over the majority of the path.
Personally, I find this upsetting because those who hang around in the location seem to be taking advantage, knowing that there are no true consequences for their actions. The shell path a is shared space for everyone to enjoy and it should be treated as such.
One Saturday after trying to dodge beer cans on the trail, I found Kensie Mohr, Lucas James and Olivia Biagiotti, three freshmen who decided to take action to help their college community. Each had at least two trash bags filled with cans and were in the process of attacking the bulk of the litter which was in the clearing that surrounds the trail.
"I'm always down there, I always do my homework down there. Even though you didn't make the mess you can still help out," Olivia Biagiotti explained. The three friends were aware of the issue since they arrived on campus. "It was one of the first days we walked down there and we saw piles of cans scattered in the reeds, especially in the field," James recalled, suggesting that this has been an ongoing problem since early in the semester. "At first we'd grab a handful or two, but one day we decided to step it up a notch." This day happened to be National Clean up the Coast Day, which motivated the group to dedicate their day to reducing the litter in the area.
Several peers took notice of their selflessness,"We met somebody down there who was walking along Shell Path at that time. She asked, 'Can I help you?' We gave her a trash bag, she was there for between a half hour and an hour," Biagiotti stated, "Anyone who was walking or running down there said 'Thank you for doing that', people definitely seem to take notice". This goes to show that the scattered litter is impacting the community that appreciates and respects the land.
Each person in the group seemed hopeful that their actions are impactful and raise awareness about littering. "The couple of times we have walked past there, there's not as much trash as there was before, so it's like people saw that somebody or people did something good and thought, okay why should we mess it up again." Kensie Mohr stated. Although the three had the mission to eradicate the excess of trash, they also hope their dedication will influence others to keep the area litter-free. "Once you see trash on the ground and you're at a party, you're like 'okay I can throw another can there because nobody's going to notice, but if it's clean and you're the first person to throw a can down, you don't wanna be that guy." Lucas James claimed.
The group also shared their frustrations with other peers for their lack of responsibility when using the location. Mohr discussed the situation metaphorically suggesting, "You don't throw a party in your house and then leave the trash everywhere, you clean it up or have people throw it away." exploring the way these students believe there are no consequences for their actions but realistically, it ruins Shell Path's natural beauty. Mohr continues, "I guess it's just very personal to us especially because this is a beautiful school and it's on a beautiful bay. To be on this bay is a privilege and it's painful to watch people not care about the environment that's impacting us."
The three plan "They say one person can't change people's minds but a village can, being that this is a small campus and people are close with everyone, we are our own little village. One person can make a difference but when a village makes a difference it creates a huge impact." Mohr concludes. on continuing to pick up trash as necessary but for now they remain hopeful that the behaviors of students who occupy Shell Path will change.
Leave a Comment
About the Contributor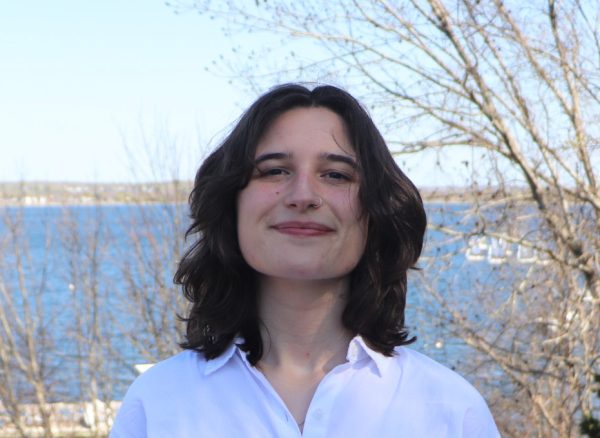 Jocelyn Jackson, Editor in Chief



Jocelyn was previously the Opinions Editor for the Hawks' Herald and is currently the Editor in Chief for the fall semester. She will be graduating...