University undergoes rebranding
With a new semester comes new possibilities, and the Roger Williams administration and marketing teams are trying to innovate the Roger Williams brand. Chief of Staff Brian Williams and Associate Vice President of Marketing Lynne Mello are heading an internal marketing team which will work to refresh the face of RWU.
This brand initiative will take place in phases and is a multi year endeavor, with much of the visual identity work occurring this year between September 2022 through May 2023, and the marketing work beginning in July 2023, according to Williams and Mello.
Williams said the goal of the branding process is to find ways to tell the university's story, improve RWU's reputation, grow student enrollment, and have an opportunity for more campus pride. Additionally, the team will search for common themes that resonate with RWU to create a more solid sense of community.
The team is seeking to appeal to all aspects of the university including prospective undergraduate, graduate, law and University College students as well as alumni by creating a unified and authentic university voice.
However, Williams, Mello and the marketing team do not have the goal to throw out everything people love about RWU, rather just to refresh it. Mello said the thing that will change most will be a new sense of unity. "I'm excited even for the internal community," said Mello. "I think it really provides something that is concise and that we can really rally around."
Students will be able to have their voices heard in many of the phases that are included in this initiative Williams said. Currently the discovery phase is underway, beginning with focus groups and surveys during the fall to ensure student voices are heard. In late October or early November, the marketing team will release a survey to students asking for their opinions of Roger Williams and how they see the university.
"The process we're going through with discovery sessions, and focus groups and surveys through the course of the fall are to make sure we're hearing about the stories and experiences of everyone at the university," said Williams. "This is the story of Roger Williams. It has to be authentic and something that everyone at the university can see themself in,"
As the project continues into the spring semester, Williams said he wants to give graphic design, marketing, communications and computer science students the chance to intern with the internal team on aspects such as redesigning the RWU website as well as other aspects of the innovating process.
In regards to how the branding efforts are going to benefit the university, Williams said he wants to create a story that, "captures the essence of over 40 different majors and minors and all the pieces of the institution instead of needing to explain them and tell each piece of the Roger Williams story."
From a marketing perspective, Williams explained that this initiative will help distinguish RWU from the other eleven private colleges and universities in Rhode Island, and hopefully make the institution more memorable to prospective students.
Mello said that she wanted to focus on creating a more unified brand for the university and she believes there will be, "changes in some of the talking points when you're here, that there would be more consistency, and I think that Roger Williams will become more well known and more memorable."
Students and faculty will be able to see the majority of the effects of the branding efforts by the end of the year as the new visual identity is rolled out internally. In July 2023, the external marketing campaign will begin, including a newly redesigned website.
Overall, reflecting on the branding efforts as a whole, Williams said, "We want to take our time with this and not rush exactly that point; that there's so many special things about this place."
Leave a Comment
About the Contributors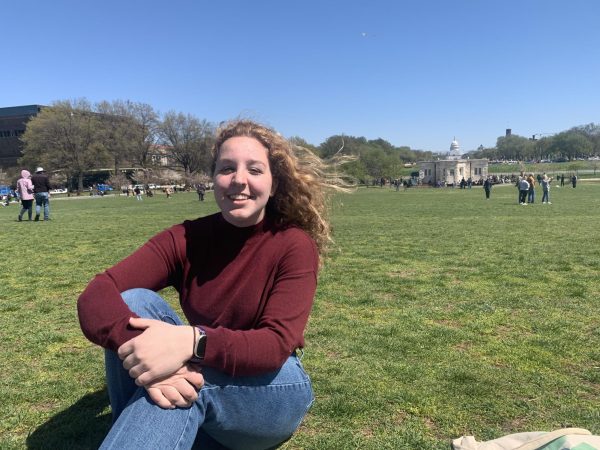 Lily Neves, News Editor



Lily has been the News Editor for the Hawks Herald since the Fall of 2023. She enjoys keeping the campus updated on the current events around campus....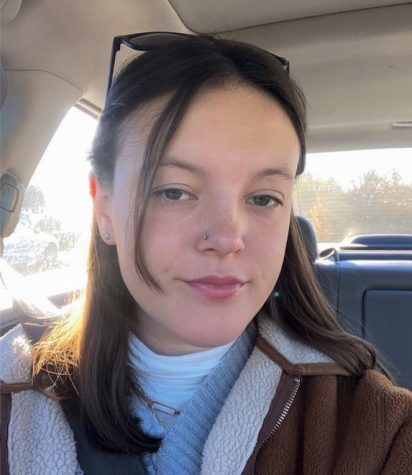 Chloe Noyes, Photo Editor
Chloe Noyes is the Photo Editor of the Hawks' Herald. She is a senior studying Communications and Media Studies with a Core Concentration in Visual Arts,...