Broadcasting versus narrowcasting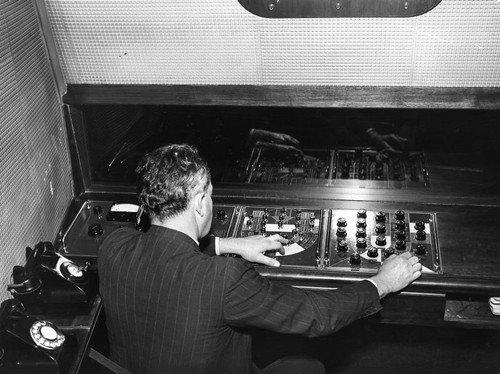 One of the most pressing issues affecting news media right now is the emergence of misinformation, echo chambers and content meant to rile up an audience who already has gravitated towards these bubbles of close-minded and fabricated information. This form of content and media is called "narrowcasting" where a wide variety of content is available, but the content is so geared towards a specific audience and demographic that it often does more harm than good. Before this narrowcasting, there was broadcasting where outlets lacked variety, but the quality of the content released was uniform and not curated to one group of people.
Broadcasting dates back to the early 1900s with the inception of the radio. By the 1950s, broadcasting had widely expanded to television and further expanded with the introduction of cable television around this same time. The point of broadcasting is to be able to transmit information over the largest area possible, be accessible to the public and frame this information as broadly as possible so as to not cater to a specific demographic. For a long time, this was the case with Walter Cronkite delivering the evening news on CBS or Ed Murrow reporting on his program "See It Now." Back then, there were only a few options for gathering news in an auditory or visual manner; the three major networks were NBC, CBS, and ABC. Now, in the twenty-first century, we have such wide access to any and all information since the World Wide Web became available to the public in 1993. We do not just have widespread access to information though, we also have widespread access to communication as well.
Because of this greater ability to communicate with anyone at any time all around the world, what was once broadcasting has become narrowcasting where there are many more outlets to receive information, but this information is more likely to be catered to its specific audience. Whether it be the framing, tone or lack of context, much of the content being presented to narrowcast echo chambers have some agenda behind it that discourages any opposition.
The question now is: is it better to have fewer media outlets with broadcasting and the information or is narrowcasting better with greater access to information where anyone can share thoughts, news and opinions but the content being shared is so catered to a specific audience that it may cause a cultural or political divide? Personally, I believe there is some way to find common ground between narrow and broadcasting. The trickiest part is being able to discourage misinformation without completely censoring those voices since, from what I have seen, this does not do anything to change the minds of those who follow more narrowcasted content and just reinforces their opinions. One of the better solutions I see is to bring as much awareness as possible to fully researched and unbiased content and information whether it be through word-of-mouth or social media sharing. In my ideal world, there would be a wide variety of media outlets but the information presented by all of them was very similar with very little bias, though bias would inevitably occur given so many people are producing content. However, I do not see this as a likely scenario and I do hope that, in the future, media consumers become more conscientious about the information they take in and are critical of it regardless of the outlet's bias.
Leave a Comment