Dr. Anthony Fauci to deliver keynote commencement address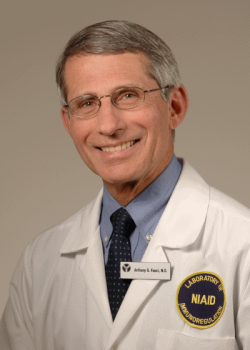 He has advised us on the pandemic from our phones, computers and TV screens for the last two years. Now Director of the National Institute of Allergy and Infectious Diseases (NIAID) and Chief Medical Advisor to the President of the United States Dr. Anthony Fauci will be coming to Roger Williams University's Class of 2022 Commencement.
On Friday, May 20, Fauci will deliver a keynote address and receive an honorary degree.
On the @myrwu Instagram post announcing the news, RWU said the university teaches students to investigate and solve complex problems. They credited Fauci with his, "experience in navigating the challenges of the nation's public health crisis provides students a real-world example of interdisciplinary thinking in a complex world."
Responses from people on the Instagram post tended to be more critical of Fauci. Senior Jake Frissora replied "Ruins a college experience and then gets to laugh in our face about it."
Junior Brooke Greatsinger replied, "Whether you like him or not, whatever you see him as, why would you pick someone so polarizing?"
Alumni Alexis Brooke replied, "Was a proud alum until today (thumbs down emoji)."
Some responses were positive, however.
Junior Devin Thiesen replied, "Opinions aside, having someone as influential and prominent as him, it's a great achievement for RWU. Hoping he delivers a great speech."
A large number of debates were had in the comment section over the announcement.
Senior Jason Regan replied, "Unsurprising amount of ignorance in the comment section."
On the RWU Facebook post, the majority of responses tended to be positive.
Junior Matt McBride replied, "I think a lot of people forget that Dr. Fauci is not a politician, and was a renowned scientist well before COVID – a scientist is a great speaker for a school with so many science students."
Alumni Caitlin Engle replied, "Alum and current biological sciences educator here and I could not be more proud. RWU will be welcoming some of my students to the incoming freshman class!! Congratulations and wish I could attend!! (Clapping emoji)"
RWU President Ioannis Miaoulis said in a March 28 email from Public Affairs, "We are thrilled to have Dr. Fauci join our distinguished group of honorary degree recipients and address our graduates and their families. We cannot imagine a more ideal leader to share insights on tackling monumental challenges and to inspire our graduates on how best to thrive in today's global society."
This commencement will be the first where all graduates (undergraduate, graduate and law) are honored in a single ceremony. The ceremony is scheduled to begin at 9:30 a.m.
Leave a Comment
About the Contributor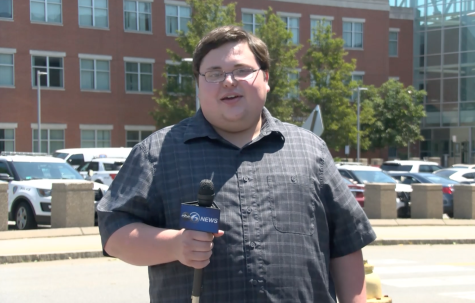 Jimmy Sadowski, News Editor



Jimmy Sadowski is a journalist with experience in print, multimedia, and broadcast journalism. Sadowski's specialty is news, but can also provide...