Campus Happenings for 2/24 Issue
Events:
Fireside Chat with Vice President and Treasurer of Amazon GSB alumnus Tony Masone
Feb. 24 from 4 p.m. to 5 p.m. in RWU Law School Room 274
MSU's Black History Month Featured Speakers
Feb. 24 at 7 p.m. in CAS 157
WQRI After Hours
Feb. 25 from 8 p.m. to 10 p.m. in Global Heritage Hall
Black Art Showcase
Feb. 26 from 6 p.m. to 7 p.m. in Global Heritage Hall
News:
The deadline for students to get COVID-19 booster shots and submit their information to Health Services is March 1.
Housing deposits for the 2022-23 academic year are due March 4.
Leave a Comment
About the Writer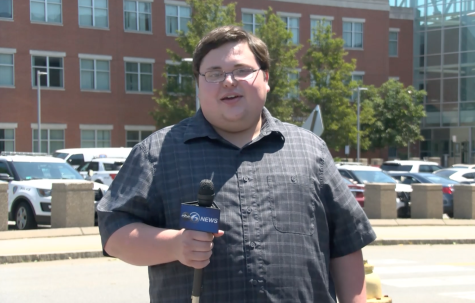 Jimmy Sadowski, News Editor



Jimmy Sadowski is a journalist with experience in print, multimedia, and broadcast journalism. Sadowski's specialty is news, but can also provide...