Black Voices in Modern Literature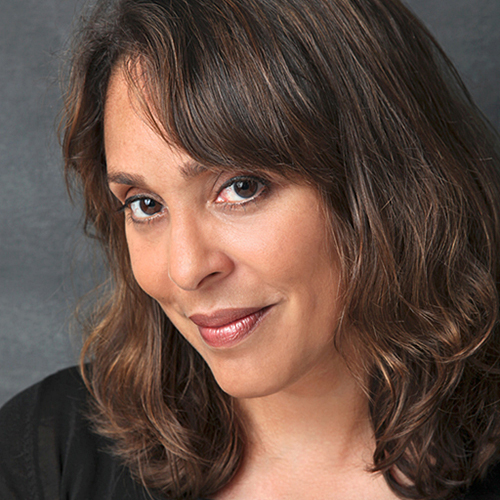 A single word can start a war or save a life. The power of the written word cannot be denied, and this February we are highlighting some of the greatest Black voices in modern literature that you might have missed. We all know the genius of Maya Angelou and Toni Morrison, but what about today's writers? Whether you are looking to gain a powerful new perspective or simply settle back with a great read, here are just a few authors you should have on your list year round.
Natasha Trethewey– Poetry
Contemporary poet Natasha Trethewey served two terms as the Poet Laureate of the United States from 2012 to 2014. Recipient of over two dozen prestigious awards and honors, Trethewey has published many poetry collections as well as two memoirs, one following the disastrous aftermath of Hurricane Katrina on the Mississippi Gulf Coast ("Beyond Katrina") and the other exploring the life of her mother ("Memorial Drive"), who was killed when Trethewey was only 19. Trethewey takes inspiration from her experiences as a biracial woman living in the American South as well as from the area's darkly complex history. For more, visit Trethewey's website.
Neal Shusterman– Science Fiction
Neal Shusterman is the author of over 30 books for all ages, but science fiction is where he really shines. With an uncanny ability to match unique dystopian settings with probing existential dilemmas, Shusterman's latest and greatest works include the "Arc of the Scythe" trilogy, set in a future society where natural death has been eliminated and select experts called scythes are charged with thinning the Earth's population, and "Dry", a survival thriller about a horrific California drought, co-authored by Shusterman's son. For more fantastic writing, visit Shusterman's website.
Tomi Adeyemi– Fantasy
A creative writing coach and #1 New York Times bestselling author, Tomi Adeyemi is known for her online presence as well as her writing skills. Her debut novel, YA fantasy "Children of Blood and Bone," is the recipient of over a dozen honors and takes inspiration from West Africa. Full of magic and gorgeous worldbuilding, "Children of Blood and Bone" will see a film adaptation from Paramount Pictures within the next few years. To learn more about Adeyemi and her work, visit her website.
Nicola Yoon– Romance
#1 New York Times Bestselling author Nicola Yoon is the recipient of multiple honors, including the Coretta Scott King New Talent Award and a place among the National Book Award finalists. You may have heard of "Everything, Everything" or "The Sun is Also a Star," both of which have received film adaptations. Yoon, along with her husband, is also the co-publisher of Joy Revolution, which will champion books that "tell stories with people of color as their heroes, each searching for love and living their lives on their own terms," according to Yoon's website. She calls it "a safe haven for readers to celebrate the full beauty of their humanity." For more information on Yoon's beautiful work and Joy Revolution, visit her website.
Angie Thomas– YA Realistic Fiction
Another #1 New York Times bestselling author, Angie Thomas's debut novel, "The Hate U Give," serves as both a powerful piece of literature and a call to action against institutional racism. "The Hate U Give" saw a critically acclaimed film adaptation starring Amandla Stenberg, and Thomas's second novel, "On the Come Up," will receive the movie treatment as well. Another notable work of Thomas's is "Blackout," a romance novel following six different couples that she co-authored with five other award-winning authors, including Nicola Yoon. For more information on Thomas's work both on and off the page, visit her website.
Bonus: Amanda Gorman– Poetry
This astounding writer is the youngest inaugural poet in the history of the United States– and for good reason. Gorman's explosive poetry is both accessible and sensational, earning her many accolades before her twenty-third birthday. She has published a children's book titled "Change Sings" and a collection of poetry called "The Hill We Climb." To learn more about Gorman's upcoming publications, visit her website. To watch her poetry performance at President Biden's inauguration ceremony, visit CNN's website.