New EVERFI training boosters for sophomores and juniors
Boosters will be available the week of Feb. 28
Roger Williams University sophomores and juniors will have EVERFI booster training courses that will be made available the week of Feb. 28, according to Title IX Coordinator and Associate Dean Jen Stanley.
Stanley said implementing the new boosters was a collaborative decision and was based on feedback from students.
"We've heard loud and clear from students," said Stanley. "The Student Senate passed some resolutions asking for additional education for faculty, staff and students and this was one way to help support some of those requests."
Vice President for Equity & Inclusion and Chief Diversity Officer Stephanie Akunvabey said the boosters will help provide a baseline on the topics they cover.
"The idea is that as we work to become a more inclusive campus, and help make sure that every community member is aware of how to address bias and also be a good ally for certain groups on our campus, there has to be a baseline platform and baseline understanding of what this all means," said Akunvabey. "EVERFI is a tool that allows us to do that for students, faculty and staff."
EVERFI is an online educational training tool that covers a variety of topics from mental wellness to diversity training. RWU, prior to these boosters, has had three required training courses in-place for incoming first-years that cover diversity, inclusion and belonging, alcohol and sexual assault prevention.
Sophomores will have to take one booster course while juniors have to take two. The course sophomores will take is called Sexual Assault Prevention, Ongoing Education, Healthy Relationships. Stanley said the course has content about bystander intervention tactics and healthy relationships not just with a romantic partner, but everyone else a person has relationships within life.
The course should take about 20 to 30 minutes to complete according to Stanley.
The first course juniors will take is called Tools for Allyship.
"The course is going to take a deeper look at exploring allyship across campus and our relationships, working as someone who can be an advocate for themselves as well as others," said Stanley. "It's going to focus on effective communication, how to take positive action as an ally on campus which is connected to diversity, inclusion and belonging."
The second course focuses specifically on tools and strategies for bystander intervention. Stanley said these tools and strategies will not only focus on sexual assault prevention but also speaking up if you see something concerning such as a bias incident or a friend who consumed too much alcohol. The course will take approximately 20 to 25 minutes.
Akunvabey said one of the ways the boosters' success will be measured is with pre and post-tests whether or not users have learned something and if there has been a growth in their knowledge and understanding.
Fifteen to 20 days after students take the course they get an evaluation survey and are asked about their experiences and what they remember. Once all the data is collected key stakeholders have access to that data and it can provide insight into what areas can RWU invest more resources for supporting its community.
Stanley said the administration and those who have helped with the EVERFI boosters want the courses to be completed prior to registration for Fall 2022 classes, and they are looking at March 21 as a tentative completion date.
Akunvabey said EVERFI will give the RWU community something to build from.
"We know that EVERFI and those types of tools don't address all of the learning we need to do as a community, but it is a way to make sure we have a foundation we can all collectively build from."
Leave a Comment
About the Contributor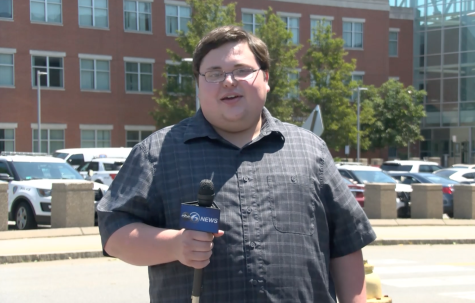 Jimmy Sadowski, News Editor



Jimmy Sadowski is a journalist with experience in print, multimedia, and broadcast journalism. Sadowski's specialty is news, but can also provide...