The necessity of protecting the free press
The field of journalism may seem very simple to some people. After all, you are sitting at a computer typing up an article just like I am doing right now, right? While it can seem simple in that regard, there is a lot more danger than you might think. In 2021 alone, the United Nations reported that 55 journalists were killed worldwide with 90 percent of deaths since 2006 going unsolved. As a journalist delves deeper into a controversial topic such as corruption in government or corruption of a person of authority, they will get noticed and may be targeted to prevent the truth from being revealed to the public.
Just over a week ago on Jan. 25, journalists and citizens of Mexico held a vigil in multiple cities around the country demanding change, justice and greater protections for the press. These demonstrations came in response to recent killings of three Mexican journalists, Alfonso Margarito Martínez Esquivel, Lourdes Maldonado López and José Luis Gamboa Arenas. Mexico is one of the more dangerous countries for reporters to work in along with Pakistan where a journalist was killed earlier this month.
Many of these deaths occurred in response to the work and stories the reporters were covering such as, in the case of Maldonado López, corruption in politics. One of the biggest points of concern over these deaths is the lack of investigation from law enforcement leading some to be suspects and accused of impunity. In the case of Mexico, President Andrés Manuel López Obrador is well known for discrediting the media Despite this, López Obrador has promised an investigation into Maldonado López's murder and promised to prevent future targeting of journalists, though some believe that his aggression towards media outlets is partially responsible for these murders.
Unfortunately, murders of journalists are far too common worldwide especially in countries with high censorship and control over the media. In the United States, despite an increasingly polarizing public opinion of the media, the concept of free press and related protections are so ingrained in society that the deaths of journalists are rare, though threats are still common. Because of this, only eleven journalists have been killed since 1992 according to the Committee to Protect Journalists (CPJ), an organization dedicated to promoting free press worldwide.
Organizations like CPJ and other advocates for worldwide free press definitely have a long way to go before this goal can be achieved and as much as I would like to see as much transparency and freedom as possible for the media, I also know public opinion and protests can only do so much and that drastic changes to world governments would need to occur in order for this goal to be achieved.
View Comments(1)
About the Contributor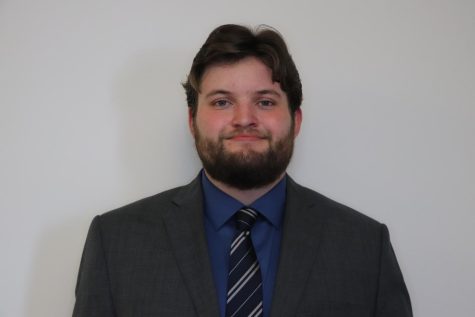 Sam Elwell, Managing Editor





Sam Elwell is the Managing Editor for The Hawks' Herald who has also served as the Opinions Editor (2021-2022) as well as a staff writer (2020...