How can you make the most of your winter break and prepare for the spring?
As the Fall 2021 semester comes to a close, I think it is safe to say we are all anxious to go on a nice, long break. On the other hand, with about a month and a half off from school, what can you do to fill the void when you are separated from your roommates and friends you have been with all semester?
Reconnecting with hometown friends is always a great place to start. Find an old restaurant you usually go to or stay home and catch up with what everyone's been doing. Think of something you can all do together. I know when I am home, my friends and I always have a tabletop or board game we can spend the night on. This is also a great time to connect with family especially if you celebrate any holidays around this time of year. If you celebrate a holiday like Christmas, definitely take the time to decorate and go shopping for gifts for your family and friends.
If you are looking for entertainment, check out some current and upcoming movies and see them in the theater. If you're a fan of biopics, go see Ridley Scott's "House of Gucci." If you like animation, Disney's "Encanto" might be for you. Or, if you are like me and constantly need a comic book fix, you will definitely want to go see "Spider-Man: No Way Home" which has been my most anticipated film all year. If there are any local festivals or events near you, they are a perfect opportunity to get into the spirit of the season with others.
It is also important to take time just for yourself. Whether it be reading a new book, baking some holiday treats or watching your favorite show, I believe it is necessary to have this time for yourself not only on break but during the semester as well.
I know you may want to keep away from academics during this time, but I recommend planning out the next semester so you can come back at the end of January prepared to start. Start a digital or paper schedule of a typical week of classes then add on any extracurriculars so you know when you are or are not available throughout the week. I also recommend creating folders for each class on whatever device you do most of your coursework on to have an organized and dedicated space for all assignments.
Most importantly when you go on break, just have fun no matter what it is you choose to do. This is the time for you to relax and destress from the past semester and reconnect with the people in your life that you were away from these past few months.
Leave a Comment
About the Contributor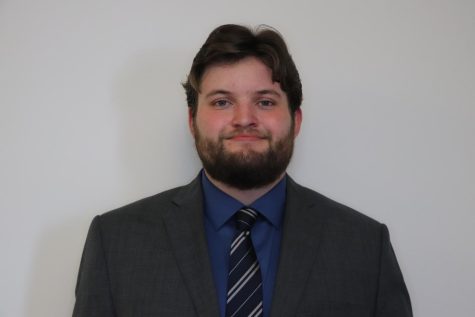 Sam Elwell, Managing Editor





Sam Elwell is the Managing Editor for The Hawks' Herald who has also served as the Opinions Editor (2021-2022) as well as a staff writer (2020...