The life of the late fashion icon Virgil Abloh
Abloh passed away at age 41 from a rare form of cancer
"Everything I do is for the 17-year-old version of myself."
This was a statement that Virgil Abloh frequently made and lived by; Abloh lived his life looking to pave the way for future generations.
Abloh believed that art had the power to inspire upcoming generations. His goal was to open the doors for other Black people who came after him so they would not have to break the barriers that he had to as a Black man, not just in art and fashion, but also in America.
Abloh was a fashion icon who founded the brand Off-White, was the artistic director of Louis Vuitton and the creative director of Kanye West's creative content company DONDA. Abloh — being so much more than just a fashion designer — was a visionary, creative genius and trailblazer; he was a true generational talent and someone that only comes once in a lifetime.
Abloh passed away from a rare form of cancer called Cardiac Angiosarcoma in Chicago on the morning of Sunday, Nov. 28. His battle with cancer lasted two years after being diagnosed in 2019. Abloh chose to keep his illness and treatment private.
Since his passing, thousands have flocked to social media to mourn the loss of Abloh, from models who walked his runway shows to many of the different artists and designers he has worked with and more. Even some of the biggest brands in fashion such as Gucci, Dior and Versace released statements about Abloh's passing.
Abloh also had a large impact on the sports world and the culture within sports. Athletes from different sports would show off Abloh's clothing and designs before games and at events. Many of those athletes took to social media to share their condolences and thoughts on his passing.
However, the sports that Abloh had the biggest effect on were basketball and skateboarding. In fact, before becoming famous, Abloh himself was a skater. Many of his brand's clothes are streetwear, a highly popular style among skate culture.
Off-White quickly became a staple of streetwear and skateboarding culture. He even brought his love for skateboarding to Louis Vuitton where he incorporated streetwear into his designs and even created an LV skate shoe.
As for basketball, growing up outside Chicago in the 80s and 90s, Abloh was a massive Michael Jordan fan. This love for Jordan and basketball could be seen in his clothes and designs, using the number 23 as well as the collaborations he did with Nike and Jordan brands.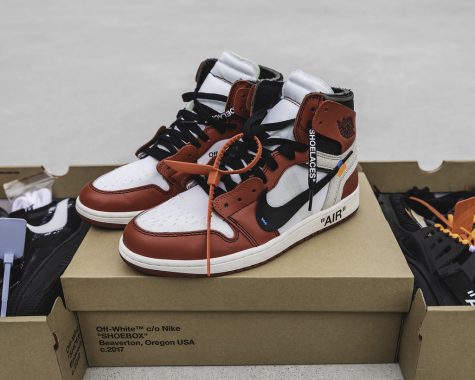 Moreover, fashion plays a massive role in the culture of the NBA and basketball, leading to a lot of basketball players wearing Abloh's clothing and shoes both on and off the court.
The following looks at Abloh's success during his lifetime:
Abloh's early career
Abloh's career began in the early 2000s when he graduated from the University of Wisconsin in 2002 with a degree in civil engineering. He went on to get his master's degree in architecture from the Illinois Institute of Technology, graduating in 2006. According to Business of Fashion, Abloh began working at an architecture firm for a few years after graduate school before leaving and shifting his focus to fashion.
A brief look at Abloh's fashion career
In 2009, Abloh took his first official job in the fashion world working as an intern at Fendi along with rap star and trendsetter Kanye West. Around 2010, fresh off their internship, West hired Abloh as creative director of DONDA. Abloh and West would go on to work together several other times.
It was in 2012 that Abloh launched his first brand named Pyrex Vision; sports uniforms, as well as hip-hop and skateboarding fashion, heavily influenced Abloh's work with Pyrex. He would buy Ralph Lauren rugby flannels and print the word Pyrex on them with the number 23 (symbolizing Michael Jordan) and sell them for over $500.
However, after only a year, Abloh closed Pyrex and started Off-White. Off-White became one of Abloh's biggest accomplishments and has become one the biggest streetwear and high fashion brands in the world.
But then, in 2018, Abloh was named artistic director of menswear at Louis Vuitton, becoming the first black artistic director of menswear at Louis Vuitton and only the third black man to lead a French luxury fashion house.
Abloh's effect on sneaker culture
In 2017, Off-White teamed with Nike and Jordan to create the "Ten Collection." This release shook the entire sneaker culture and Abloh went on to have one of the largest marks on sneaker culture in its history. With exception of West with Yeezy, sneakers had not seen reinvention near this size since the original Air Jordan 1 release in 1985.
The idea behind the "Ten Collection" was to take ten famous Nike and Jordan models and completely reimagine and recreate them in a new style.
Abloh took each shoe's silhouette and redesigned them to have a deconstructed look to them, a style that has since become one of the most popular looks in fashion. All the shoes from that collection resell for thousands of dollars today, some reaching close to $10,000 prior to his death.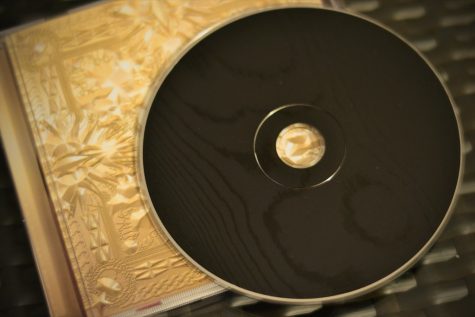 Abloh and music
Along with art and fashion, Abloh was also a DJ who performed at Lollapalooza in 2018 and opened for Travis Scott for a few shows in 2017. The biggest mark he left on music, however, was his work on album covers. Abloh helped design album covers for some of the biggest hip-hop and rap artists in the world including Kanye West, Jay Z, Lil Uzi Vert, A$AP Rocky and Kid Cudi. His most famous one was the cover of Kanye West and Jay-Z's "Watch the Throne" album in 2011 garnering Abloh a Grammy nomination as the album's art director.
Abloh and art
Abloh had a love for art since he was a kid, and in 2019, Abloh created a traveling art exhibit called "Figures of Speech." While this is not the first time Abloh displayed his work, this was his first solo exhibition. "Figures of Speech" first opened at the Museum of Contemporary Art (MCA) in Chicago before moving onto the High Museum in Atlanta and then to The Institute of Contemporary Art (ICA) in Boston.
Recently, the exhibition opened at the Fire Station in Doha, Qatar, with each exhibition being a little different in what pieces he put on display.