An Interview with Talking in the Library Author Michael Klein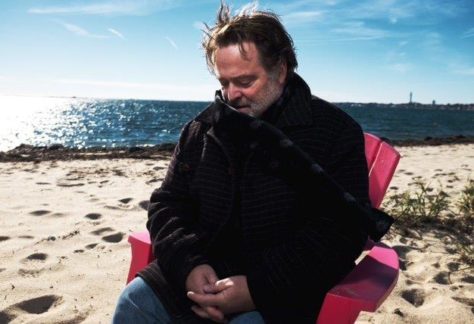 Author Michael Klein will visit the RWU community for an in-person discussion and reading from his work on Nov. 10 in the Mary Tefft White Cultural Center. Klein's presentation, titled "A Voice of Poetry in Poems and Prose," is the latest installment in RWU's Talking in the Library lecture series.
For a quick preview of the event, The Hawks' Herald spoke with Klein about his writing process, background and more.
Though Klein knew he wanted to be a writer from a young age, he did not begin with poetry and prose. In fact, he started as a songwriter. Even today, music remains a strong source of inspiration for his work. Klein reflected on the great songwriters of his generation, noting that their "lyrics can be read as poetry."
In addition to musical inspiration, one figure from his adolescence had a big influence on his career path.
"I was privileged enough and blessed enough early in my life to know the poet Adrienne Rich," said Klein.
He explained that Rich, a highly accomplished poet and essayist, had kids who attended the same high school as Klein and his twin brother.
"We would go to Adrienne's house every Saturday and just read poetry," he said. "We were…so excited that [she] was a poet…we had never seen a poet in the world. We read poetry, but we had no idea what it meant."
Klein went on to explain that he attended Bennington College and was even able to study with poet Jack Myers in graduate school.
"I was always surrounded by brilliance, really, I have to say…and that was a big help too," Klein said.
After an education among several incredible teachers and mentors, Klein said he found his own style and voice "from reading a lot and identifying with particular writers."
He also compared writing poetry to music, referencing his training as a musician. "I'm very attuned to the rhythm and cadence of sentences," he explained.
As for his writing process, Klein described his method as "very undisciplined" and called himself a "binge writer," meaning he writes heavily for a few weeks at a time when an idea takes hold.
As a teacher, Klein tries to show students that they can always get better, and emphasizes that "the way you become a better writer is by writing." He recommends that aspiring writers be "widely experimental," worrying less about what form their writing takes and concentrating on "using [poetry] as a vehicle in order to have a different life…awaken[ing] something in you that wouldn't have happened without reading it."
Klein explained that he "sort of fell into" teaching after being hired by Sarah Lawrence College, an opportunity that arose because an employee loved Klein's work. When asked what teaching means to him, Klein stated, "it means that I have a job that involves giving and not taking."
RWU students have a lot to look forward to with Klein's reading, especially given his background in the performing arts. Klein said he comes from a show business family and actually studied acting as a child. Readings, he noted, are performative in nature and, for that matter, so is teaching. Luckily, he has experience doing both.
"I'm completely performative, I'm theatrical," Klein explained.
To witness Klein's work and teaching style, attend his in-person reading and discussion on Wednesday, Nov. 10 at 4:30 p.m. in the Mary Tefft White Cultural Center in the library.