Field hockey goes into second half of season with momentum
Roger Williams University's field hockey team recently surpassed the midway point of their regular season. Through nine games, the team has five victories and is hungry for more.
After a recent loss against conference competitors, the University of New England, on Saturday, Oct. 2, the team is ready to bounce back.
Senior tri-captain Hannah Palmer described the game as one of their most competitive ones yet, giving the team momentum going forward.
"This team has a lot of potential and it feels like we all see how well we can do when we work together and get into our rhythm, so going into this second half of the season we're focusing on being consistent with setting the tone each game," Palmer said.
"The team is looking to achieve a winning record this season and are working hard together to get there," said Palmer.
A unique part of sports is that there is always something new to learn. She said her teammates are always looking to learn from each other and increase their field hockey IQ.
It has also been a big focus for us to create and maintain a positive team culture where everyone feels supported and looks forward to being together as a team," said Palmer.
"We have a pretty young team, so it was important to establish our team culture and how we function as a program early on to get everyone on the same page," she said.
"The upperclassmen have stepped into the leadership role for the team and opened up about the expectations of what is needed to be a successful team," said Palmer.
"We focus a lot on doing the little things right on and off the field, like making smart passes and utilizing the whole field, and also getting our work done so we can come to the turf ready to work hard without distractions," said Palmer.
The team's hard work and dedication have helped them get to where they are today. The team is grateful for having a regular season this fall, for the first time since fall 2019.
"The biggest positive probably for everyone is being able to have a season this fall and have this sense of normalcy and routine," said Palmer.
"Another positive is we have a lot of depth throughout the team, so it's been awesome to see everyone pushing each other to keep getting better as a whole," she said.
The Hawks travel to face out of conference opponent Wesleyan University in Middletown, Conn. on Oct. 10.
Leave a Comment
About the Writer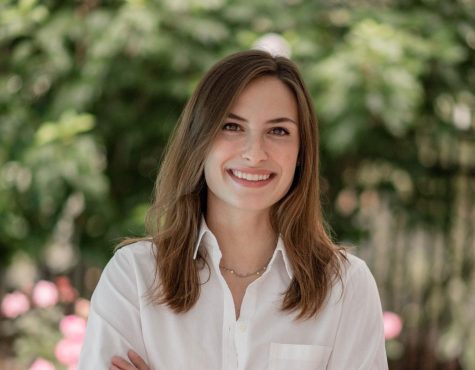 Kristen Dansereau, Sports Editor



Kristen Dansereau had a passion for journalism since the beginning of high school, and her passion for sports began even earlier than that. She loves...