RWU places in top 500 of the Wall Street Journal's annual college rankings
Every year, The Wall Street Journal and Times Higher Education (THE) release a list of the top colleges and universities in the country for the forthcoming academic year, and Roger Williams University placed in the top 500 in their latest rankings.
The list ranks colleges and universities based on such criteria as resources, environment and average net price. With the list compiling over 800 colleges and universities, RWU's overall score falls at 46.5-49.8 out of 100, up from 46.6-49.8 in 2021.
Along with the rankings, The Wall Street Journal and THE also conduct a survey. 7.4 out of 10 would still choose RWU if they had the chance to start over, 7 out of 10 feel RWU provides an environment where they feel they are surrounded by exceptional students who inspire and motivate them, and 6.8 out of 10 think RWU will be worth what they and their family are paying.
RWU's high ranking has been well-received by those on campus, including Vice President for Enrollment Management Amy Tiberio.
"Gaining national recognition by being positioned among the top 500 colleges (which places us among the top 15% of all colleges in the country) is always nice," Tiberio said. "It's a great recognition of the impressive student outcomes we see here at RWU."
Despite the praise, Tiberio does warn that college rankings can be misleading. "I do always caution people, however, to look at various rankings to understand what they are actually measuring," Tiberio said. "The metrics that go into rankings often include both publicly-reported and subjective data and the method by which these factors are weighted is always subjective methodology."
In addition to the Wall Street Journal/THE list, Tiberio was asked how optimistic she was about RWU's future regarding enrollment, though she does not necessarily think it correlates to college rankings. "The rankings are a look in the rear view mirror that captures data on efforts we put in place years ago," Tiberio said.
Tiberio also said she is more hopeful about practices RWU has implemented in the last few years, including "the way the university prioritized our community's health, safety, and experience during the pandemic," and "The improvements we have seen over the past several years in the racial and ethnic diversity of our student population."
Overall, while RWU's place in the rankings is something to make note of, Tiberio puts more emphasis on "A new strategic planning process that's been inclusive across all segments of our community that I hope will continue to give us new programs and opportunities for students in the year ahead."
Leave a Comment
About the Contributor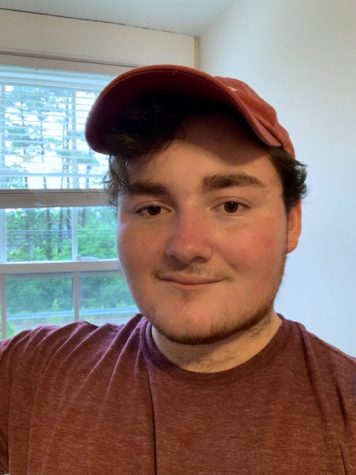 Luke Brennan, Editor-in-Chief



Luke Brennan is the Editor-in-Chief of The Hawks' Herald, previously serving as Managing Editor (2021-2022), Opinions Editor (2020-2021) and as a...