A strong start to the season
A look into women's tennis's 2021-2022 season
Women's tennis has opened the season with a dominant string of performances leading to their 5-1 overall record.
Their five match win streak to open their season included margins of victory of at least 7 points against their opponents.
The Hawks' lone defeat of the season as of Sept. 29 occurred over past weekend at the hands of conference foe Nichols College.
Emma Place, junior from Francestown, N.H., said the team is confident going into the rest of their season and are prepared to bring energy and ferocity to the teams they will face.
The team is full of talent and each player brings high energy everyday on the court regardless of it being a practice versus a match.
"We are constantly cheering for each other during matches and practices, and have really good team spirit," Place said. "Our practices are focused and we are intent on playing like we would in a match which is a key to improvement."
She described the culture of this year's team as being composed of hard work, commitment and energy as its core, with fun mixed in there as well.
"As the season gets closer to an end, we have to keep in mind that it takes grit to win,"said Place.
"Some wins do come easy, but playoff wins do not, and we will have to fight for what we want," she said.
Emma Place and her doubles match partner, Alessia Cahoon, have gone undefeated so far this season. The pair are consistently aggressive at the net during matches. Place described doubles as requiring control over the net, so she and Cahoon have been taking advantage of their offensive nature to put the ball away and come out successfully.
When not in season, Place uses her connections at home to help her train almost every day. She takes advantage of this to continue to excel in tennis, as she spends her time year round practicing.
On top of getting in reps whenever she can, Place also works to mentally prepare herself for competition.
"I remember that the point is to have fun and improve, and if I play well, whether I win or lose, I am happy," said Place.
All athletes face different challenges in their sports, many are included in high pressure situations during a match, game, or meet.
When asked about how she handles pressure situations, Place was more than familiar with the topic. She explained that in singles matches, you and your opponent are the only ones on the court and all eyes are on you, especially if you are one of the last to play.
She described some of her personal strategies and techniques for working through the pressure moments.
"During matches, between points, I'll take a deep breath and smile, which relaxes me and allows me to play at my best," said Place.
"I also focus on one point at a time. If you think about a whole match there is no way to control that, but you can control individual points," she said.
The Hawks return to the court in an out of conference matchup between UMass-Boston at home on Thursday, Sept. 30.
Leave a Comment
About the Contributors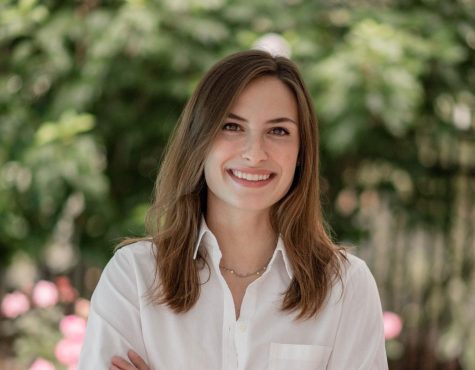 Kristen Dansereau, Sports Editor



Kristen Dansereau had a passion for journalism since the beginning of high school, and her passion for sports began even earlier than that. She loves...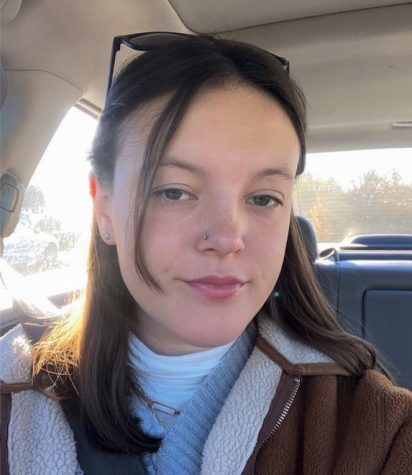 Chloe Noyes, Photo Editor
Chloe Noyes is the Photo Editor of the Hawks' Herald. She is a senior studying Communications and Media Studies with a Core Concentration in Visual Arts,...