A story of passion
A look inside Samantha Jost's nutrition and fitness journey
After tearing her anterior cruciate ligament (ACL) during her high school career at Lakeland Regional High School, Samantha Jost began a new journey of fitness and understanding nutrition, beyond just the measures of being an athlete.
"My recovery required a lot of rehabilitation including strength training in order to get that muscle back," Jost said.
"I started doing a lot of research on what I should be eating in order to gain muscle and get back on the field as soon as possible. Proper nutrition and strength training has gotten me back to where I was before my surgery and allows me to perform my best."
Jost diligently trains her body outside of soccer and recently joined the CrossFit East Providence after a coach approached her in the gym, asking her if she'd like to train there.
Jost started off with one-on-one training with the coach but after a couple of solo sessions, she joined classes. Her coach pushed her out of her comfort zone as well as increasing her abilities with new workouts.
"I absolutely love the CrossFit training style because it is more athletic[ly] styled movements and keeps your heart rate up," said Jost. "It is a lot of fun because it's a competition against yourself and those in the class to get the best time, but everyone is so supportive of one another."
CrossFit continually gives Jost new challenges that she finds herself craving. However, she always reverts back to her love of combining nature and exercise, especially by the water. In Bristol, her favorite place to run is the East Bay bike path, which extends from Providence to Bristol.
Jost's runs on the East Bay Bike Path may turn into bike rides with her suitemates to Providence and back.
"I'm from Northern New Jersey and where I live I am surrounded by trees and lakes," said Jost. "Being by the water has always been my comfort zone and where I'm the happiest. My friends and I always go hiking, kayaking, boating or anything else to get us outside."
Over the summer, Jost interned for Laura Kilcine of Pivot Nutrition to pursue her interests in sports nutrition.
Primarily, Jost's responsibilities included shadowing clientele calls, analyzing their data, working on small projects along with other interns and promoting their social media platforms.
"My most interesting task was creating a sports nutrition program," said Jost.
This program was created online to enlighten athletes on how to suitably fuel their bodies.
"It is an 8-week program that includes pre and post-workout meals, hydration, underfueling, strength training and so much more," said Jost.
With no registered dietitian at Roger Williams University, Jost felt compelled to develop this project for sports teams and inform athletes of proper nutrition for their lifestyles. She claimed it is essential for athletes to know and understand so they may reach maximum performance.
Jost's passion for fitness and nutrition has extended into all areas of her life, including school, soccer, hobbies and pastimes.
If you see Jost around, do not hesitate to ask her about her experience and knowledge surrounding these interests. She enjoys sharing her wisdom with others as much as possible.
Leave a Comment
About the Contributors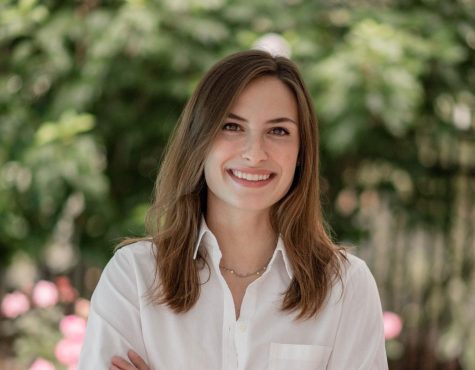 Kristen Dansereau, Sports Editor



Kristen Dansereau had a passion for journalism since the beginning of high school, and her passion for sports began even earlier than that. She loves...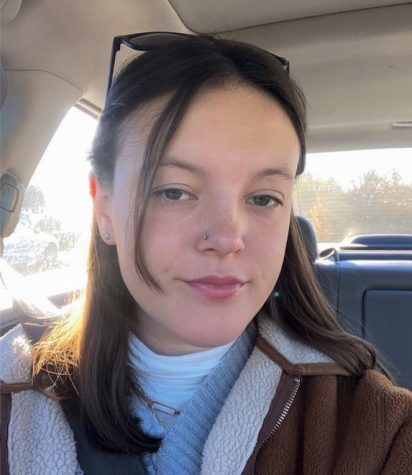 Chloe Noyes, Photo Editor
Chloe Noyes is the Photo Editor of the Hawks' Herald. She is a senior studying Communications and Media Studies with a Core Concentration in Visual Arts,...