Women who paved the way: Ida B. Wells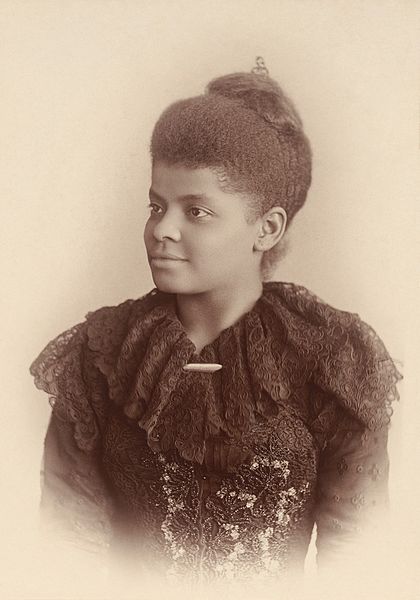 In light of Women's History Month, The Hawks' Herald is featuring important women from throughout history. The last week of March highlights women who have paved the way in news media.
Ida B. Wells was born on July 16, 1862 in Mississippi. She was born as an enslaved person, but after the Emancipation Proclamation was established six months later, she and her family were freed. Her family was heavily involved in the Republican party during the Reconstruction Era and her father helped establish Shaw University, a school for newly freed enslaved people.
Ida received her education from Shaw University and continued her schooling until the age of 16 when both of her parents and one of her siblings passed away from yellow fever. This left 16-year-old Ida Wells to care for her five younger siblings.
At that time, she convinced school administrators she was 18 years old and began working as a teacher to support her siblings. Wells moved to Memphis, Tennessee in 1882 and she began studying at Fisk University and working as a teacher.
Wells was traveling on a train from Memphis to where she worked in Woodstock in 1884. She bought a first-class ticket but was told to move to the car for Black people. She refused and was forcibly removed from the train. Using the Civil Rights Act of 1875, Wells was able to sue the railroad company and was awarded a $500 settlement.
The Tennessee Supreme Court then reversed the decision. Wells was incredibly angry and started writing political columns in church newspapers. She began saving her money that she earned working in a Memphis school and used that money to become a part-owner of the newspaper Free Speech and Headlight.
She lost her teaching job in 1891 due to an article she wrote that harshly criticized the board of education for unequal funding of Black schools. In 1892, three of Wells' friends were lynched, which led her to travel the South for two months to gain information on other lynchings that occurred.
Her investigative journalism resulted in backlash from the Memphis community and her newspaper building was burned down. She was told she would be killed if she ever returned to Memphis. She moved to New York City and began writing for The New York Age where she continued to write about lynchings.
She then moved to Chicago in 1893 where she continued her advocacy work for women's suffrage. Part of her work included blocking the establishment of a segregated school in the city. Wells got married in 1895 and later had three children. She eventually tried to retire from her work.
Her retirement did not last long since she went back into her advocacy work and in 1909, she helped form the National Association for the Advancement of Colored People. In 1913, she founded the Alpha Suffrage Club of Chicago, an organization dedicated to Black suffrage. From 1913 to 1916, Wells worked as a probation officer.
Wells became the first Black woman to run for public office when she ran for the Illinois State Legislature in 1930. She passed away on March 25, 1931 after a life of selfless acts. She constantly put her own life at risk to spread awareness of the horrors the Black community faced.