Women who paved the way: Mary Ann Shadd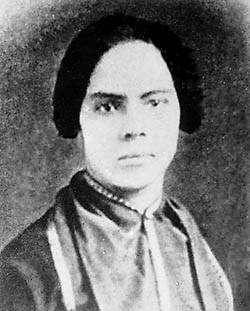 In light of Women's History Month, The Hawks' Herald is featuring important women from throughout history. The last week of March highlights women who have paved the way in news media.
Mary Ann Shadd was born on October 9, 1823 in Delaware to a famous Black abolitionist. She spent 10 years in Delaware before her family moved to Pennsylvania. In Pennsylvania, she was educated for six years at a Quaker boarding school. After receiving her education, Shadd moved back to Delaware and established a school for Black youth. She taught from 1839 to 1850 at schools in Delaware, New York, New Jersey and Pennsylvania.
She took after her father and advocated for Black education in a bid to initiate integration in the United States. Her aspirations for Black freedom and self-respect followed her throughout her life. In 1851, Shadd moved to Canada after realizing she could help the recently escaped slaves that fled to Canada after the Fugitive Slave Act of 1850. With support from the American Missionary Association, Shadd set up a school in her new home.
After butting heads with local Black leaders and subsequently losing funding for her school, Mary Ann Shadd started to write more frequently and in 1853, she published the first edition of the "Provincial Freedman," thus becoming the first Black female newspaper editor in North America. She worked with famous abolitionist Samuel Ringgold Ward but he took a backseat and let Shadd use his name so she could get subscribers and spark interest.
By March 1854, the newspaper was fully funded and appeared on a regular basis. The motto of the paper was "Self-Reliance is the True Road to Independence." Mary Ann Shadd was very vocal about her opinions on Black politics and believed all Black people needed to work toward integration and not accept being viewed as second class.
Around the time of the Civil War, Shadd was teaching at an interracial school after leaving the paper but she aspired to help the Northern side. In 1863, she was invited to work as an enlistment recruiter. Afterward, she felt her efforts would be best spent in the United States and she received a teaching certificate in 1868.
She worked in Detroit before settling in Washington, D.C. and in 1883, she received her law degree from Howard University, becoming the second Black woman in the United States to earn one. After obtaining her law degree, she continued advocating for civil and equal rights. Mary Ann Shadd passed away on June 5, 1893.