Women who paved the way: Dorothy Fuldheim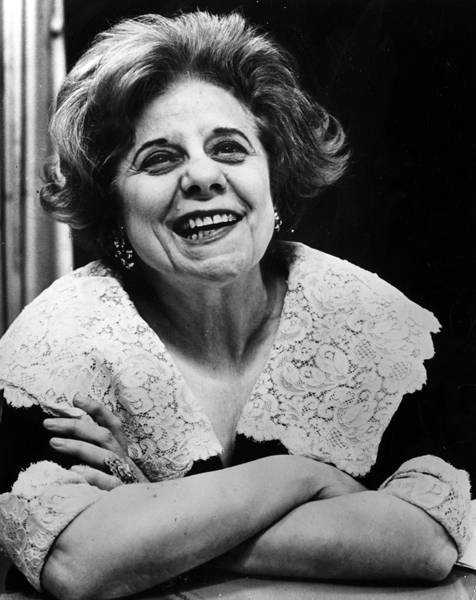 In light of Women's History Month, The Hawks' Herald is featuring important women from throughout history. The last week of March highlights women who have paved the way in news media.
Dorothy Fuldheim was born on June 26, 1893 in New Jersey and she lived in Wisconsin during her childhood. Before getting into broadcasting, she was an elementary school teacher. She began her broadcast career during the 1920s after moving to Cleveland, Ohio. When she got to Ohio, she originally began lecturing before gaining experience in radio. She worked on a historical biography series as well as a weekly editorial on the ABC network. 
After being approached by a representative from "The Cleveland Press," she began working in journalism. This led to her conducting interviews with Benito Mussolini and Adolf Hitler. She joined Cleveland's first television station WEWS in Oct. 1947, two months before the station would go on the air. In having her own news show, Fuldheim became the first woman in the nation to have her own show.
She thought outside of the structured box of news media. Fuldheim's show intertwined commentary and interviews with a news summary. When her anchor duties were taken over, she was able to spend more time focusing on interviews and went on to co-host a long-running afternoon program, "The One O'Clock Club."
She conducted around 15,000 interviews during her career. She spent time as a roving reporter for the news station and was awarded a National Overseas Press Club Award after she conducted an interview with two American prisoners who had been kept by Communist China in 1955.
Fuldheim's career began when she was 54 years old. Not only did she break down barriers that were put in place for women, she broke down barriers put in place for her age. She remains a highly respected journalist as she paved the way for the female journalists who came after her.
She has been labeled as a broadcaster of national importance even though she only worked in Cleveland television. She was inducted into the Ohio Women's Hall of Fame in 1980. Fuldheim continued broadcasting on television until she was 91 years old. On July 27, 1984, she suffered a stroke that caused her to leave broadcasting and later contributed to her death on Nov. 3, 1989.