Women who paved the way: Aphra Behn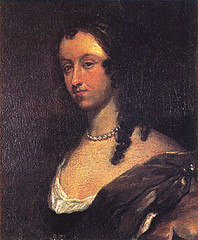 In light of Women's History Month, The Hawks' Herald is featuring important women from throughout history. The fourth week of March highlights women who have paved the way in literature.
Aphra Behn was born sometime in 1640 in England, but much is known about her childhood, not even her maiden name. It has been established that she married Johan Behen in 1664 as that was when she began going by the surname Behn. It is possible that she served as a spy for Charles II in her younger years and that she traveled before settling in England.
Behn began writing novels, plays and poetry for a career after her husband died because she was left with no money. She was the first woman to make a living from being an author since it had been viewed as a profession for men.
She became England's first female playwright and paved the way for future female authors. Her work was mostly political, which got her into some legal trouble. Her work often mirrored her views, including her support for the monarchy. Her most famous piece of literature is a novel called "Oroonoko" and it was speculated she wrote the story based on her experiences in South America.
Behn also worked as a translator and translated several pieces of literature. She continued translating up until her death despite being very sick. Behn wrote and published 19 plays during her career and had a reputation for her inappropriate work.
She constantly pushed the boundaries of literature despite knowing that her male counterparts would not face the same backlash as her. Aphra Behn passed away on April 16, 1689. Her work was mostly published anonymously during her lifetime but now she is widely known as a trailblazer for women in literature.