Women who paved the way: Cora Reynolds Anderson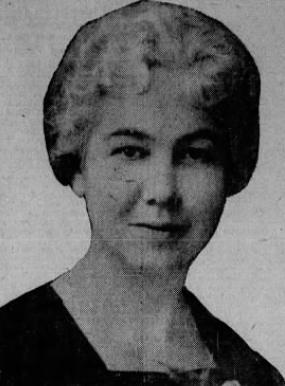 In light of Women's History Month, The Hawks' Herald is featuring important women from throughout history. The second week of March highlights women who have paved the way in politics.
Cora Reynolds Anderson was born in either 1882 or 1883 on the L'Anse Reservation in Michigan. She graduated from L'Anse High School in 1889 and then received her teaching degree from the Haskell Institute in Kansas. She returned to Michigan where she taught at a few schools around her birthplace.
In 1903, she married Charles Anderson. The two of them ran the Thomas Hotel in L'Anse before purchasing a large farm. She became an advocate for public health and organized the first public health service in Baraga County, bringing the first nurse into the area.
She and her husband also advocated for prohibition and actively worked to ban alcohol in the local area as well as nationally. Anderson became an active member in the Grange, an organization that welcomed the voices and political aspirations of both men and women.
In 1924, the Statehouse seat for her home district (which covered Baraga, Keweenaw, Ontonagon and Iron counties) was left vacant. Anderson ran unopposed and was elected to the Michigan House of Representatives, becoming the first woman and first Native American to serve in the position.
She served for one term before her district was eliminated during redistricting but she made good use of her time. She focused on public health and chaired the committee for the Industrial Home for Girls. She also served on the Agriculture and Northern State Normal School committees.
She advocated for licensing for beauticians, fishing rights and sanitary rules for hotels. When her term ended, she served as a representative for the state chapter of the Grange. In 1930, the Andersons moved to Bay City and Charles worked as a prohibition agent.
Cora Reynolds Anderson passed away in 1950. In 2000, the Michigan State House Office Building changed its name to the Anderson House Office Building in honor of its first female representative.