Women who paved the way: Rebecca Cole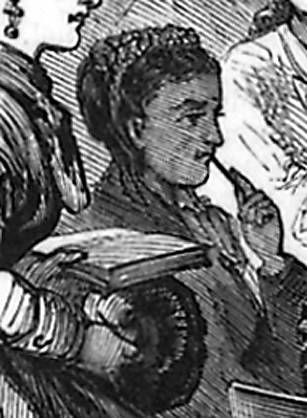 In light of Women's History Month, The Hawks' Herald is featuring important women from throughout history. The first week of March highlights women who have paved the way in science.
Rebecca Cole was born on March 16, 1846 in Philadelphia, Pennsylvania. In 1863, she graduated from the Institute for Colored Youth. She then went to the Women's Medical College of Pennsylvania in 1867, becoming the second Black woman to receive a medical degree in the United States as well as the first Black woman to graduate from that college.
After graduating, Cole traveled to New York where she worked for Dr. Elizabeth Blackwell's New York Infirmary for Women and Children. There, she worked mostly with poor mothers to teach them proper hygiene for their whole families as well as how to care for a child. By 1870, Cole had worked in New York and practiced medicine in South Carolina before returning to Philadelphia.
 In 1873, Cole established a Women's Directory Center where she could help impoverished women and children with legal and health-related services. She worked with law enforcement to prevent and prosecute cases of child abandonment. Part of her advocacy work involved ending practices that allowed Black tenants to live in unhygienic housing. In 1899, Cole became the superintendent of the Government House for Children and Old Women in Washington, D.C.There she helped with medical and legal care for homeless people. In 1910, she became the head of a Home for the Homeless in Philadelphia. She worked there until her death in 1922. Cole broke barriers and helped Black communities in need when no one else would. She aided in improving the quality of life for people living in poverty and worked in places that tried to help them find success.