Athletic Director Kiki Jacobs reflects on the semester and sports moving forward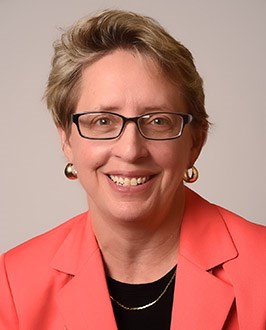 "Challenging" is the word Athletic Director Kiki Jacobs chose to describe what she thought about the future of winter sports at this time. She is tentative to see if winter sports will have a season and cannot confirm if those will happen yet. She is currently optimistic about the start of the spring sports season.
"I think it's far enough down the line that we can start to clear the virus a little bit and we're outdoors. So, I think that really helps," Jacobs said.
Looking forward right now, Athletics is working on schedules for the winter and spring teams as well as creating a limited schedule for the fall sports teams. Since all the teams are supposed to be competing in the spring, Athletics is hoping to have schedules for all of these sports completed by mid-December.
Another obstacle Jacobs is preparing for is staffing. If things go as planned, Jacobs said it is more likely that there will be a form of competition played every day.
In addition to a packed turf field, she believes teams like soccer and lacrosse will be getting a lot of use out of the grass rugby fields.
"More so for soccer since they'll be more than non-traditional season," Jacobs said. "We're going to do everything we can to get the spring sports to go just because they lost their season last year."
Overall, Jacobs said she knows that in order for these seasons to be successful, a lot of people are going to have to step up.
"A coach that doesn't have a game on Saturday might be working event management for another game on Saturday, and then it might flip flop on Sunday or something like that," Jacobs said.
Jacobs is unsure about fans in the stands at this point in time and she is looking into the increase in event staff for temperature checks of opposing teams who come to campus to compete. Staff will have to clean all athletics equipment including game balls and Jacobs is unsure if visiting teams will have access to the locker rooms.
When reflecting on the fall semester, Jacobs said she is extremely proud of the Athletic Department, specifically regarding how it has carried the brunt of university testing responsibilities and how the coaches have interacted with their teams.
"The testing has gone well and the staff has done it without complaints," Jacobs said. "I think that's a win."
Jacobs couldn't help but acknowledge how the coaches have adjusted their practices and how they have kept their athletes engaged.
"Coaches have gone above and beyond the extra things, whether it's on Zoom or meeting outside one on one with some student athletes," Jacobs said.
She believes the department has done so well and knows they have been working so hard.
"We're working hard, and you know like everyone else. We have the hurdles. But you know, it's everybody stepping up to help," Jacobs said. "We want it to succeed, like everyone else. We want to keep students here."