Chill out and craft these fall decorations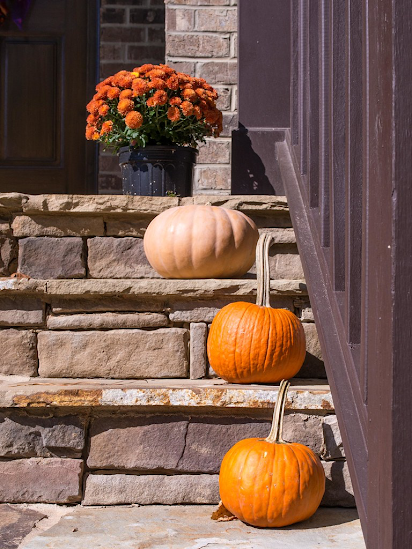 Kayla Ivan, Arts and Culture Manager
October 26, 2020
As the weather gets chillier and we all need a bit more coziness within our days, it is the perfect season to craft indoors and create fun and fresh decorations that will help you embody autumn. Whether you are into DIY projects or are trying them out for the first time, here are some cool decorations to light up your space for the season of all things pumpkin spice!
Rustic mason jars
These cute, decorative jars can be filled with whatever you would like – though autumnal flowers are a great recommendation for these simply stunning mason jars. Pick up some white spray paint for the exterior and you are all set! If you would like to personalize your jars even more, be sure to add black letters that spell out fall phrases.
Glitter pumpkins
These pretty pumpkins will make your space feel even more festive as the holidays are among us. Pick up small pumpkins at a local pumpkin patch or grab some fake ones at stores like HomeGoods or Michaels. Get creative and use paint, glitter, doilies, gems, etc. to make the perfect centerpiece for a table or for your desk in your dorm room.
Light-up twigs
These are simply beautiful decorations to add to your space for the fall season. Collect some twigs and branches from outside, place them into a bucket or mason jar and string some fairy lights through them. Optional additions: add pinecones or small gourds to the container to display more autumnal colors throughout.
Autumn leaf art
With the leaves falling from the trees and spreading throughout campus, it is the perfect time to collect them and utilize them to create a work of art. Framing the leaf with a paper background and adding in whatever designs or details you would like using sharpies, markers, etc. is all you need to do to make an imaginative autumn artwork.