Best Ways for Military Families to Stay Connected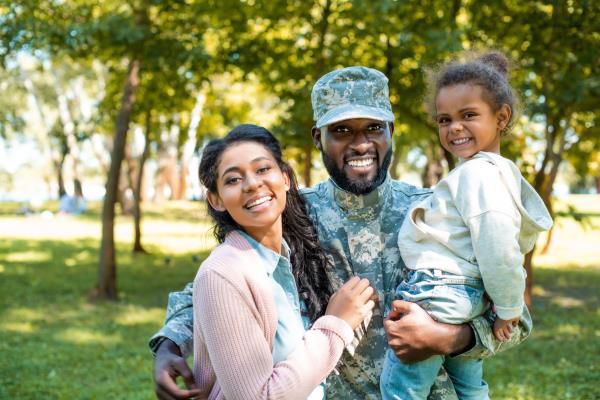 (StatePoint) Military families know just how important it is to keep in touch. Fortunately, with time-tested strategies and new technologies, it's easy for military members and their loved ones to stay better connected. Here's how:
Updated Devices
When you're far away from family and friends, having the latest technology can make all the difference. And right now is a great time of year to consider upgrading as smartphone manufacturers come out with new devices and great offers can be found on the latest tech.
If you use your smartphone to stay connected, improve your calling experience by upgrading to one of the latest devices. Consider Apple's latest iPhone Pro which features a new triple-camera system with an UltraWide, Wide and Telephoto camera, delivering major improvements to low-light photography with Night mode and the highest quality video in a smartphone. This new camera system will provide for better, more satisfying FaceTime sessions.
When catching up with loved ones near or far, every minute counts. Get a smartphone with the latest advanced tech that leverages your wireless network to provide an even better network experience. If you're thinking about upgrading, consider getting a smartphone that taps into T-Mobile's 600 MHz spectrum. The Un-carrier's newest, most powerful LTE signal, 600 MHz, goes twice as far from the tower and is four times better in buildings than mid-band signals. That means customers get better coverage and capacity in rural areas, hard-to-reach places and deep inside buildings.
Plus, right now, T-Mobile customers can get 50 percent (or more) off the new iPhone 11 via bill credits with a qualified trade-in.
The Right Plan
As a member of the military, you and your family are eligible for a discount on your wireless plan. With T-Mobile, you'll get all the great value of the popular Magenta rate plan — unlimited talk, text and data, weekly free stuff and discounts from T-Mobile Tuesdays, industry-leading travel benefits including 5GB of high-speed data in Mexico and Canada, industry-leading scam protection to fight unwanted robocalls, and more — at a discounted price. Military members and their families — including active duty military, Reserve, National Guard, veterans and Gold Star families –get their first line of Magenta Military for just $55 per month, 20 percent off the first line of Magenta, and each additional voice line (up to five more lines) is half off Magenta. A family can get four lines for just $100 per month — that's one of the best prices in wireless.
Snail Mail
It may sound old-fashioned, but the tried-and-true, handwritten letter is still a great way to stay in touch. In a world that can communicate instantly across states, even oceans, it may seem unnecessary, but there is simply no replacement for opening a handwritten note or even a package from a loved one. Don't neglect the use of snail mail to show loved ones you're thinking about them. It offers a tangible keepsake for friends and family to revisit between calls, emails, texts and video chats. If you send a package, consider reviewing some best practices to ensure it arrives safe and sound. For packing guidelines, visit military.com.
Staying connected is a top priority for military families. Be sure you have the tools and information needed to make doing so easier. (Sponsored by T-Mobile).
*****
Photo Credit: (c) LightFieldStudios / iStock via Getty Images Plus