Tech trends transforming education today
(BPT) – Teachers know that when technology is used well, it saves time by organizing material and automating routine tasks. Technology can also engage students actively, create a more equitable classroom and personalize learning.
In a study conducted by PowerSchool, "The State of Digital Learning," the vast majority of the teachers and administrators surveyed agreed that digital learning positively impacts both students and teachers.
Because technology changes rapidly, the biggest challenge for teachers is keeping up with the latest trends and using them to their best advantage. Here are just a few of the latest, top tech trends for teachers to be aware of:
Leveraging technology to create a more equitable classroom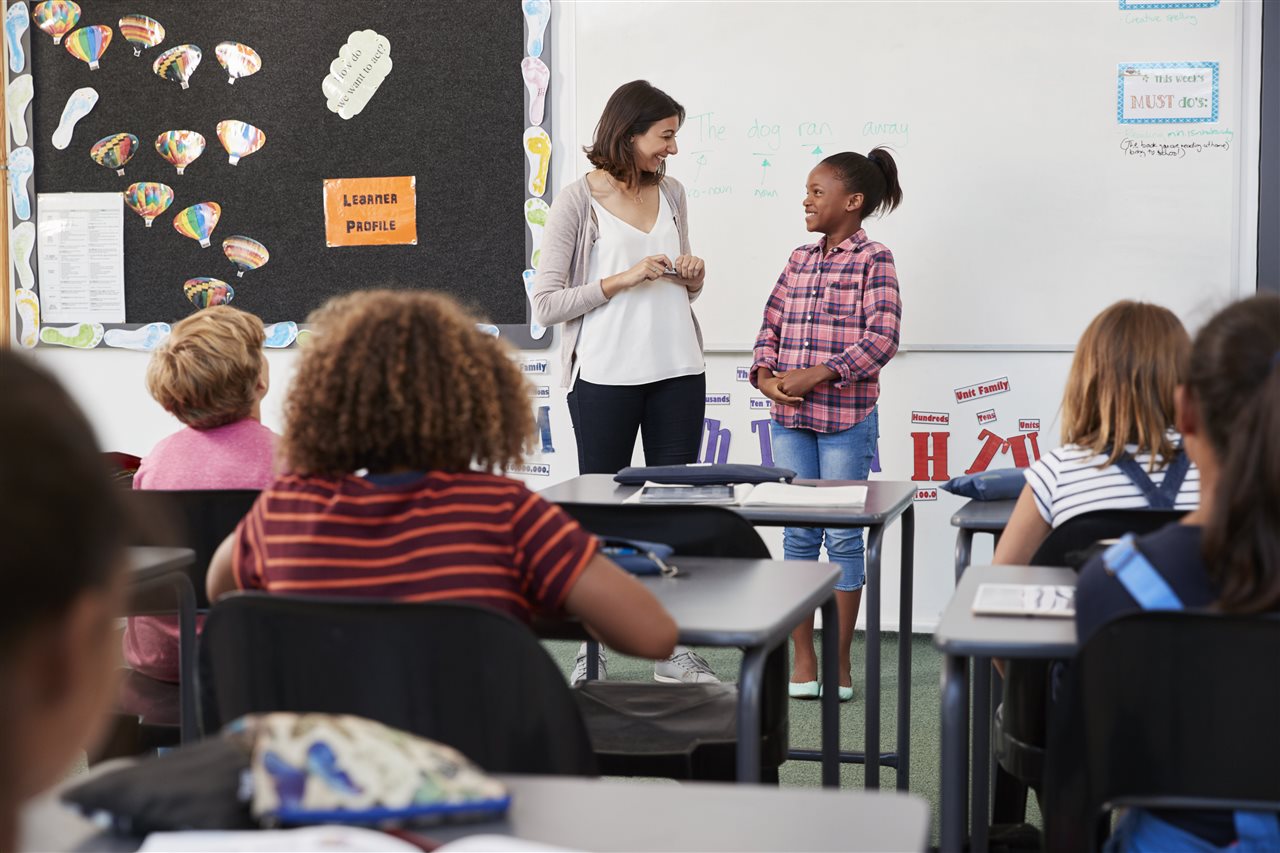 Making sure every student has access to learning tools and technology levels the playing field. According to the State of Digital Learning study, the greatest digital learning challenge was the fact that not all students have access to technology at home.
One answer to that challenge is for schools to provide devices students could take home. Over 40% of schools surveyed provide students with devices to use in class and take home. This trend will likely increase. While some institutions reported being able to provide devices students could only use at school, giving all students access to those tools — especially at home — is key to achieving equity.
Creating differentiated, personalized learning experiences
The State of Digital Learning study also reported the majority of instructors surveyed used a combination of differentiated learning, plus personalized or individualized learning approaches, to achieve the best learning outcomes for all students. These approaches included blended/hybrid learning, which combines online and offline tools to offer students a richer educational experience. Tailoring learning to students of all abilities and learning differences furthers equity and inclusion in the classroom.
In order to create a personalized learning strategy, teachers need the ability to continually assess student progress. And one of the best tools for achieving that is an effective Learning Management System (LMS).
For many schools, the LMS is the hub of all educational activity — where all learning, communication, collaboration and analysis happens. In the study, 86% of respondents reported that the LMS positively impacted the teaching and learning process, boosting student achievement.
For example, Schoology, part of PowerSchool's Unified Classroom, monitors student progress, manages assessment tasks and helps develop curriculum. It connects teachers with students, parents, other faculty and administrators. All of these tools combined save teachers valuable time that was previously spent on paperwork, entering data multiple times and duplicating efforts across the board.
"When Schoology and PowerSchool are sharing data, it allows teachers that extra minute or two to make one final connection with a student that may have been struggling," says Steven Esche, general music teacher and choral director at Howell Township Public School District. "And those extra two minutes are valuable, and that may be all that student needs to feel like they've accomplished something at the end of your class."
Using an LMS empowers teachers to create more interactive, engaging and effective learning experiences. It also expands opportunities for professional development. Best yet, streamlining essential tasks through an LMS gives teachers more time for what they care about most — their students.
With time saved, teachers not only build enlightening lesson plans, but can also spend more one-to-one time with their students. Solutions like Unified Classroom offer tools that help carve out more time for teachers by reducing repetitive tasks, allowing teachers the time and space to take care of their students, as well as themselves.
Increase in interactive tools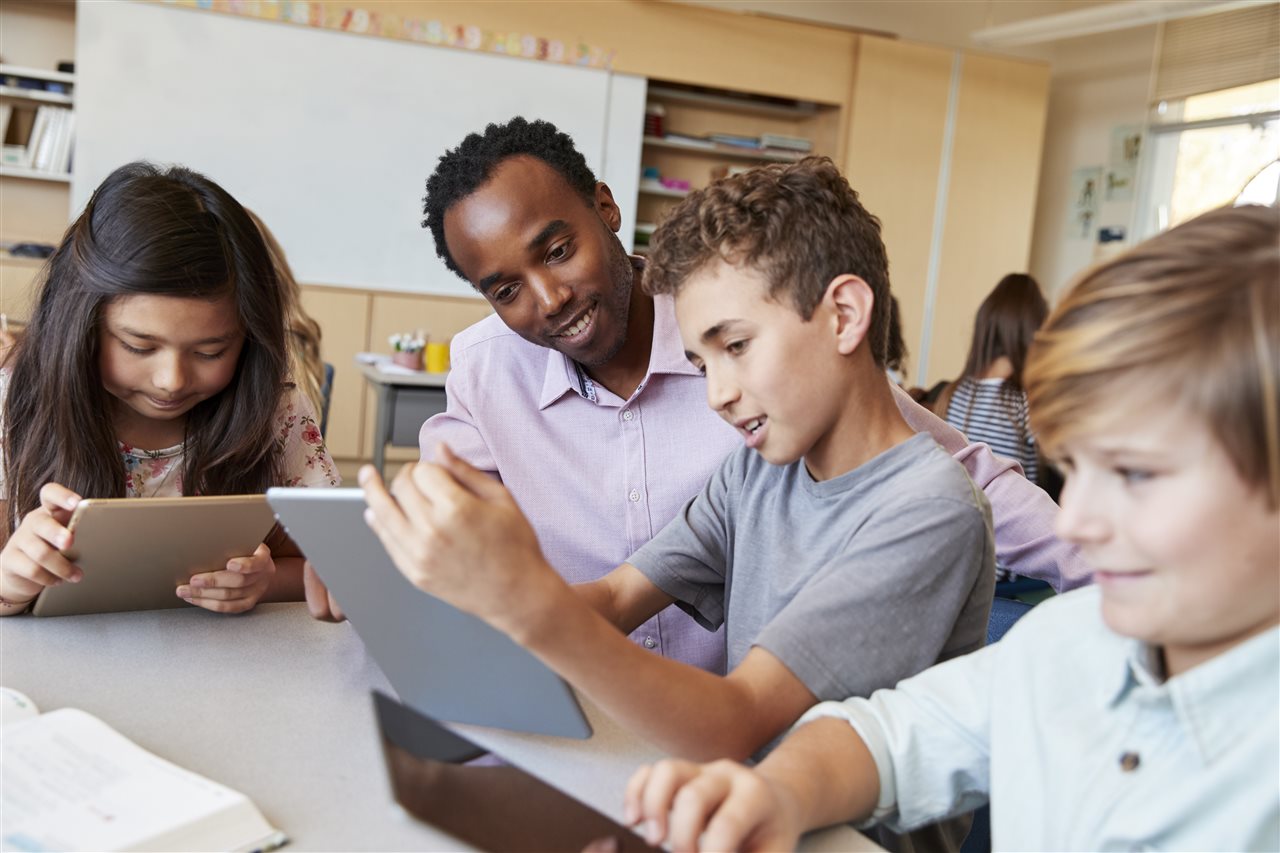 Educators agree hands-on learning is key to keeping students actively engaged — and today's tech innovations must provide highly interactive experiences to continue keeping students interested.
Interactive whiteboards combine images, text and video, allowing teachers and students to manipulate content, move images or write text on images. Visual learners understand and retain more information presented with this technology. The flexibility of interactive whiteboards also saves teachers time, creating vivid presentations and developing innovative curriculum at the click of a button.
Augmented and virtual reality are among the most exciting tools for providing immersive learning experiences. For example, virtual field trip apps allow teachers to "take" students anywhere in the world — or even outer space. For example, students learning Spanish can visit Madrid, using their language skills to describe a 360-degree view of the city. The range of historical sites, natural wonders and more are worth exploring for any curriculum. You may not have time to visit a museum every term, but with technology your class can visit four museums in one week.
Technology is a highly effective tool teachers can use to improve student outcomes. Staying on top of tech trends is just one way teachers can refresh and reinvigorate their efforts, keeping students as their focus.