4 Ways to Add Nutrition to a Plant-Based Diet
(BPT) – It's no secret that plant-based diets are all the rage, with more and more Americans opting for foods made from plants and reducing consumption of meat, dairy, eggs and seafood, particularly for their positive impact on the environment. In fact, according to a new survey by Yale and the nonprofit Earth Day Network, more than nine in ten Americans "are willing" to eat more fruits and vegetables, and more than half are open to giving up some red meat and chowing down on more plant-based alternatives.
However, switching over to a plant-based diet is easier said than done, and — despite the popularity of the diet — there is a steady drumbeat of chatter in the marketplace over the healthfulness of plant-based products versus their conventional counterparts. For example, Are plant-based foods healthier than real meat? How do dairy alternatives stack up against dairy milk?
Thankfully, both the quality and taste of plant-based alternatives have greatly improved in recent years, and you can now find delicious, swap-worthy and better-for-you options at traditional grocers and specialty stores nationwide. Big national manufacturers and up-and-coming brands are making it easy for anyone to incorporate healthful, plant-based foods into their lifestyle.
There's no better time than National Nutrition Month, a yearly observance that focuses on the importance of making informed food choices and developing sound eating habits, to give a plant-forward diet a try! Here is a great list of nutritious, must-try foods to help you get started:
Dairy-free Drinks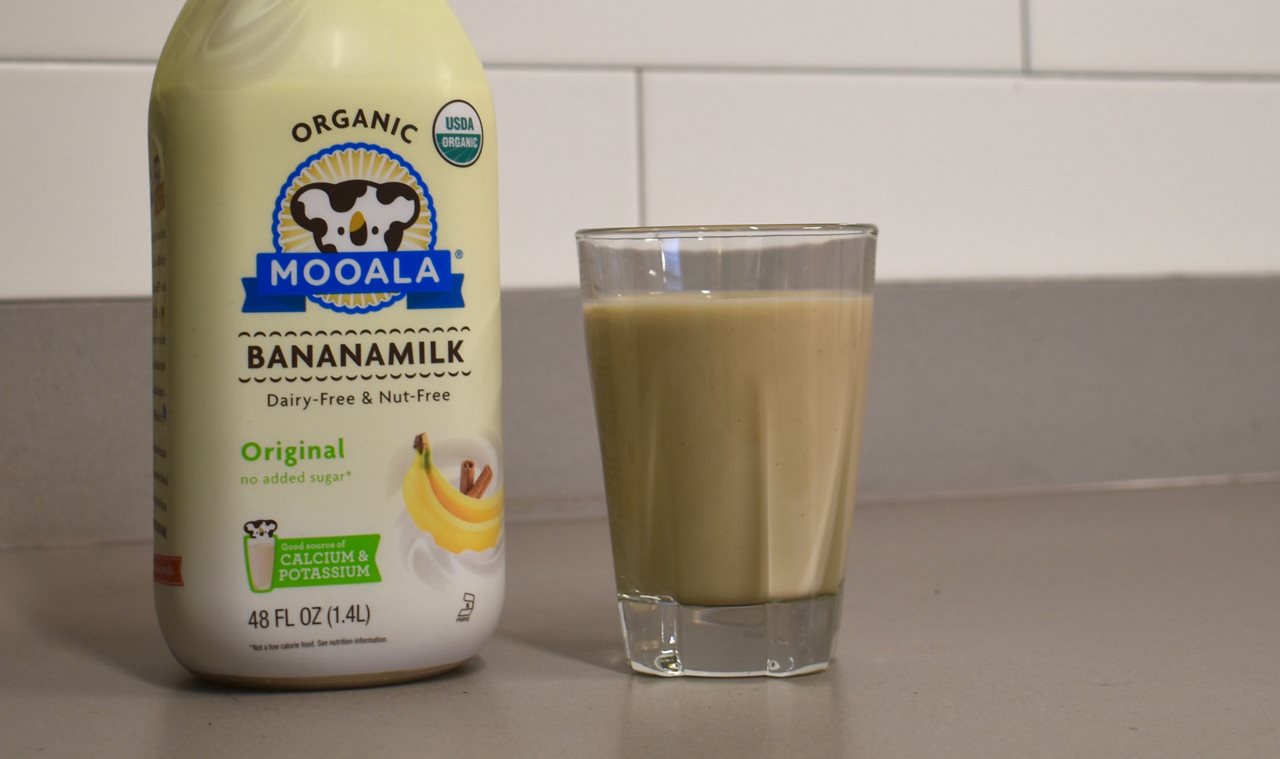 The refrigerated section of the grocery store is overflowing with dairy alternatives and it can be hard to know which bottle to reach for. Nutritionists advise choosing milk alternatives that have little to no added sugar and are made with real ingredients you can feel good about consuming. A great option for plant-curious shoppers is Mooala, best known for its Original Banana Milk, which fuses real, organic bananas and roasted sunflower seeds with a dash of cinnamon. While you are guaranteed to fall in love with its creamy texture and family-friendly price point, you will also love that each serving is packed with a good source of calcium and potassium — and it includes no added sugar.
Classic Snacks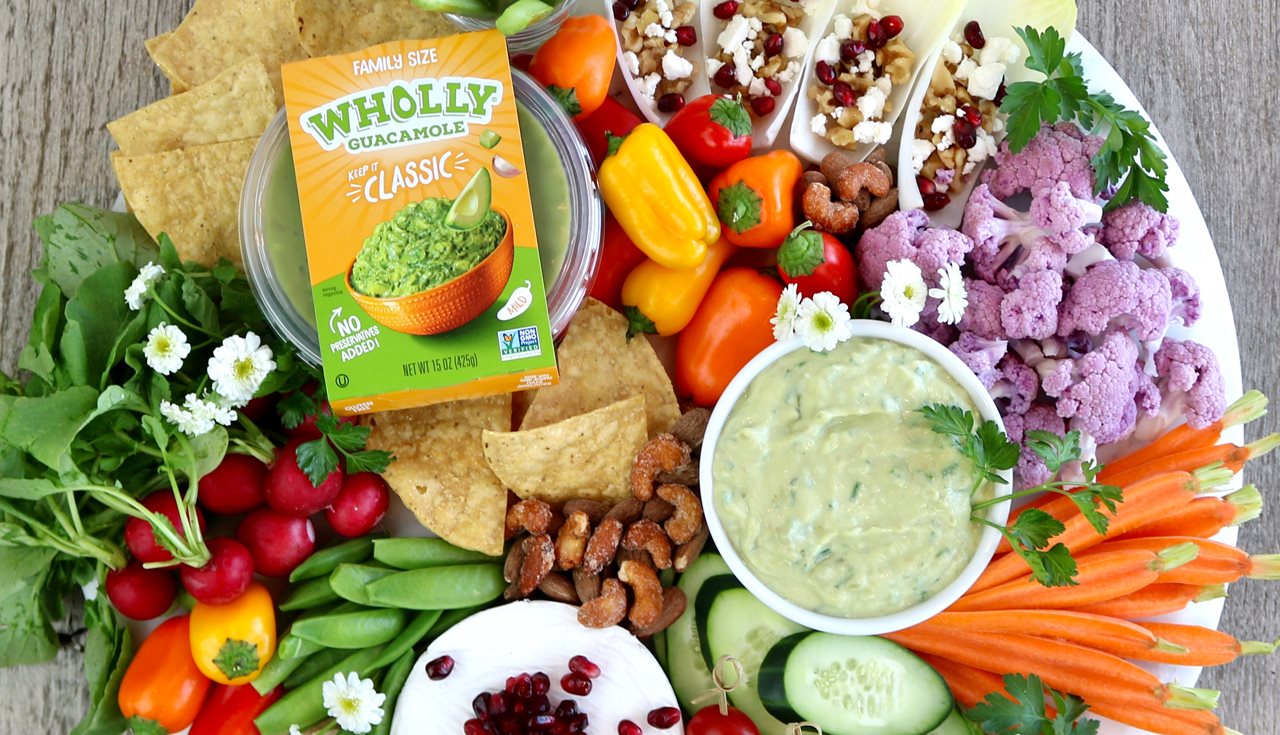 A well-balanced kitchen should always be home to everyone's favorite, plant-based snack: guacamole. It's chock-full of good healthy fats, and there are endless ways to enjoy it. However, always having ripe avocados on hand can be tough. Enter Wholly Guacamole made with hand-scooped Hass avocados, simple, real ingredients and absolutely no added preservatives. It's super convenient and takes the guesswork out of perfectly prepared guac. Wholly Guacamole Minis are pre-portioned so you can't cheat and are offered in five varieties that are 70 to 125 calories per serving. If you're in the market for a more creative way to enjoy your guac, you can find dozens of recipes available for your inspiration.
Cheezy Swaps
Incorporating more plant-based meals into your diet doesn't mean having to ditch your favorite cheesy dishes. Daiya, the pioneer of plant-based foods that creates products with nutrition in mind, offers a line of Cutting Board Cheeze Shreds that will quickly earn their spot as a must-have in your fridge. The new-and-improved recipe is now made with chickpea protein and features a similar melt and stretch as dairy cheese. The Shreds are also non-GMO project verified, dairy, gluten and soy free, and a good source of calcium. Additionally, Daiya just launched a line of Vegetable Crust Pizzas, which are the first frozen, plant-based pizzas on the market that feature a vegetable-blend crust made with cauliflower, sweet potato and spinach, making it easier than ever to incorporate more veggies into your diet!
Meatless Protein Packed Meals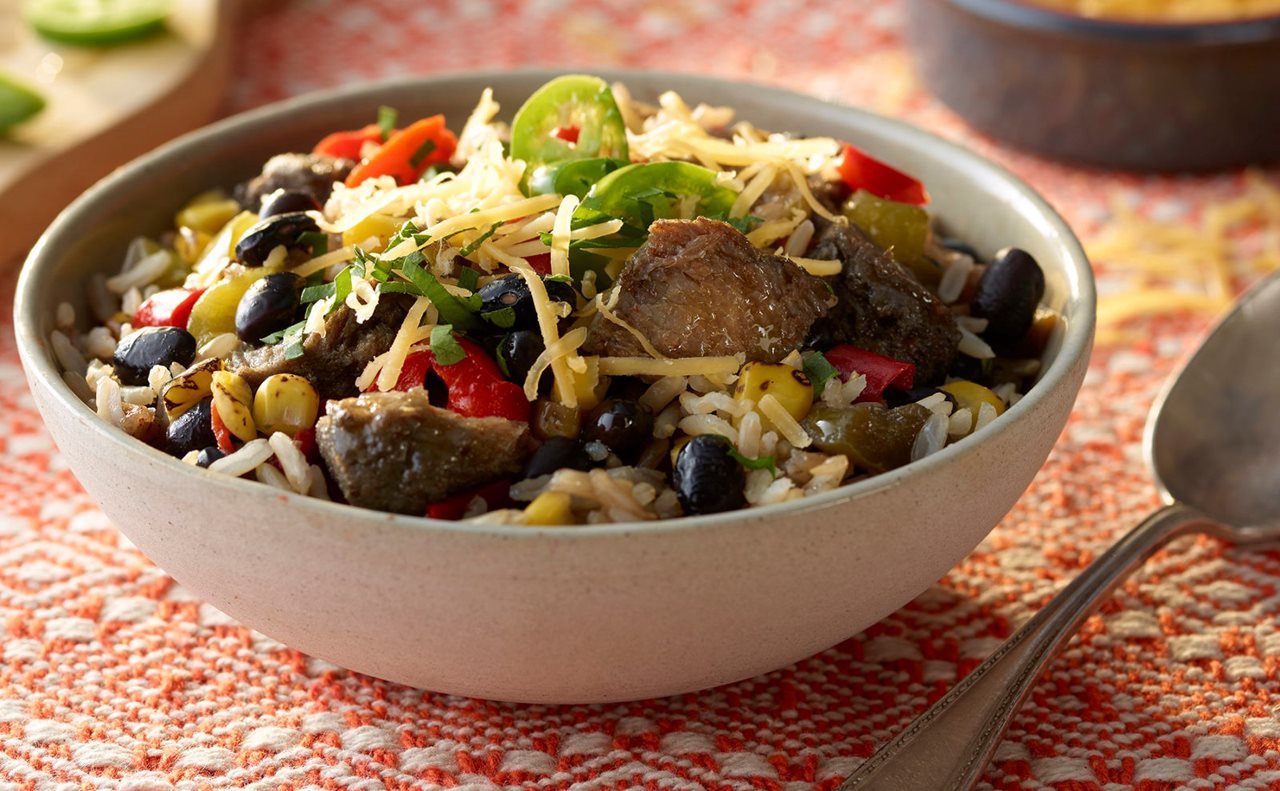 Can you get enough protein? It's a common question asked by people who are interested in following a plant-based diet but have yet to pull the trigger. They wonder if sufficient protein can only come from animal products and that following a plant-based diet could make you protein deficient. But the truth is, lots of plant-based foods not only provide a significant amount of protein, but they may be lower in fat, calories, cholesterol or other dietary elements you may be looking to avoid. Loma Linda® makes a delicious line of Plant Based Protein Meal Solutions and Meal Starters that are an all-in-one combo of deliciousness yet packed with protein — plus, they're ready to serve in just 60 seconds in the microwave. Made with non-GMO plant-based protein ingredients, these sustainable, meatless options are available in several tasty varieties to satisfy diverse palettes. For a delicious meal that's ready in less than five minutes and features 9g of protein per serving, top the brand's best-selling Chipotle Bowl with your favorite toppings like avocado, cilantro and even crushed blue corn tortilla chips.
For more information about Mooala, Wholly Guacamole, Daiya and Atlantic Natural Foods please visit: https://mooala.com/; https://www.eatwholly.com/; https://daiyafoods.com/ and https://atlanticnaturalfoods.com/.