Enjoy at-home mixology with 5 easy gin and tonic recipes
(BPT) – While you're at home helping to keep everyone safe, why not get creative and hone your at-home mixology skills? It's easy to find — or create — delicious recipes for refreshing cocktails, including twists based on the classic gin and tonic, using ingredients from your fridge or pantry.
Your drinks will stand out if you start with a balanced, versatile base. Begin with The Botanist Gin, which is crafted from 22 locally hand-foraged botanicals from the Isle of Islay off the west coast of Scotland, making it the perfect foundation for any local and seasonal ingredients you want to add. You can order gin, tonic water and other necessities online to have them safely delivered to your door.
Once you've got your foundation, try one of these easy recipes (substituting as needed) to virtually "cheers" with family, friends or colleagues!
1. Start simple and get creative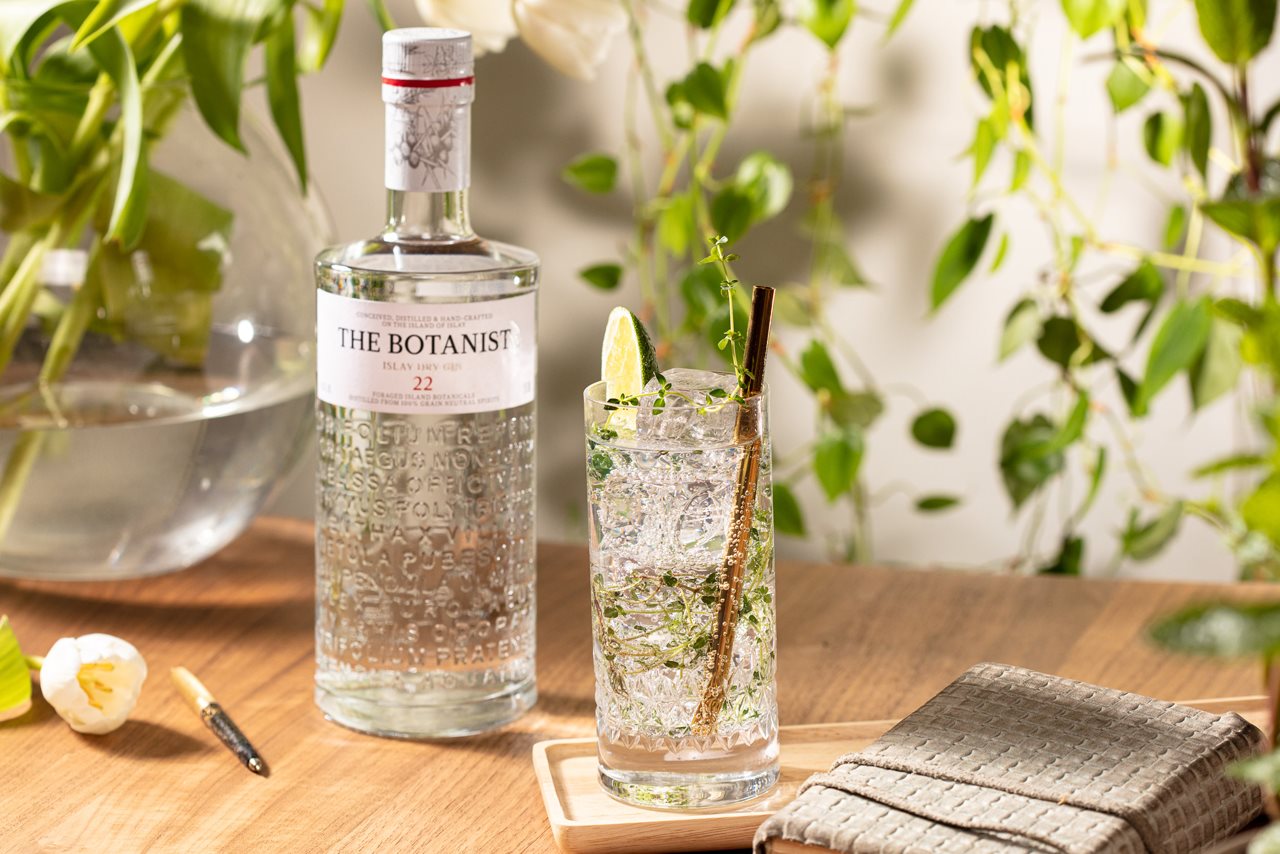 The classic recipe is a great canvas to DIY your own cocktail. No limes or lime juice? No worries. Try a flavor twist with thyme or mint, or look to other ingredients available at home instead.
The Botanist & Tonic
2 ounces The Botanist Gin
4 ounces tonic water
Garnish: Lime, thyme or mint
Add ingredients into a highball glass with ice and garnish to taste.
2. Make the most of pantry staples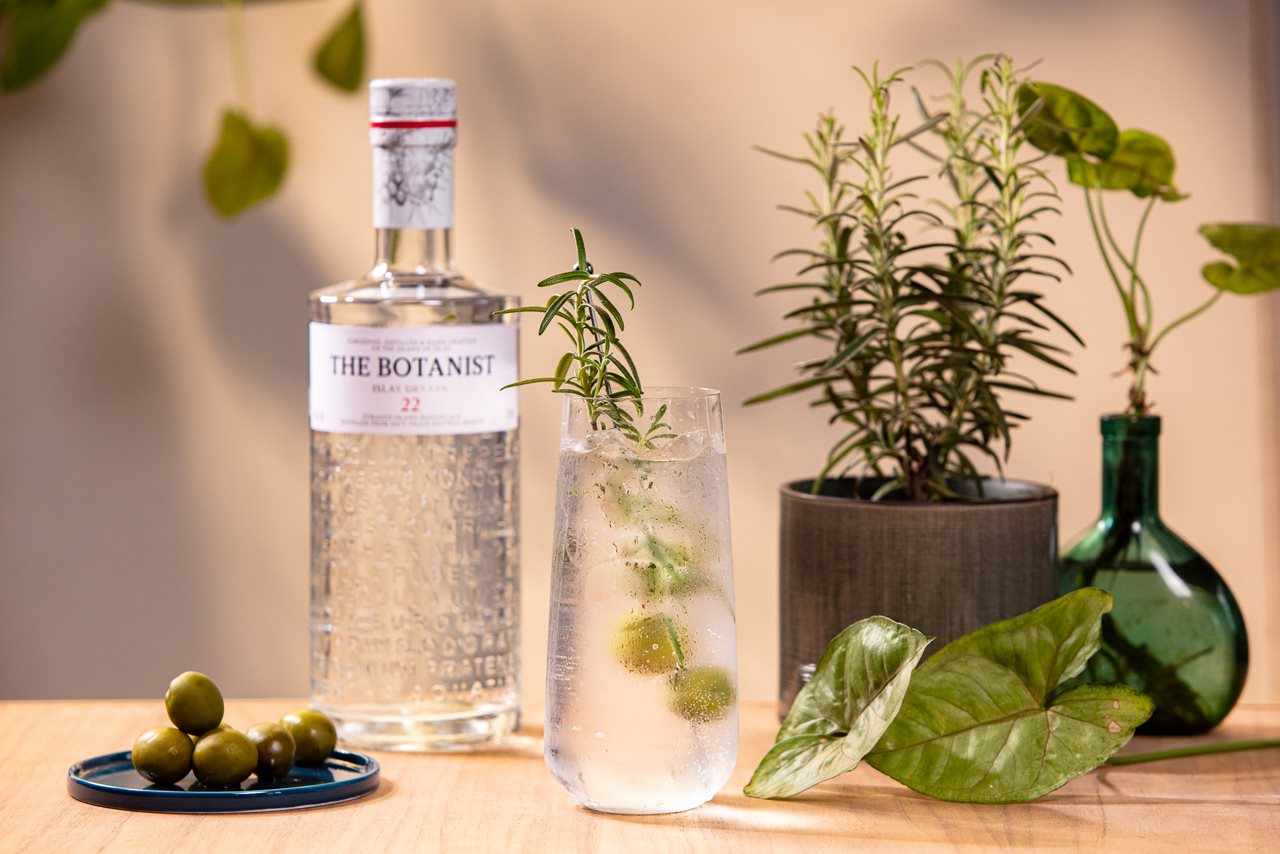 Grab olive oil and a jar of olives from your pantry for an unexpected cocktail combination. The Athenian calls for Olive Oil Fat-Washed Botanist Gin mixed with tonic, plus olives for garnish. What could be tastier for your virtual happy hour than pairing your cocktail with a charcuterie board or Mediterranean-inspired appetizer as you sip?
The Athenian
2 ounces The Botanist Gin (Olive Oil Fat-Washed)
4 ounces tonic water
Garnish: Olives
Add all ingredients into highball glass and garnish.
Olive Oil Fat-Washed Botanist Gin
Ingredients:
2 ounces olive oil to each 10 ounces The Botanist Gin
Process:
Let mixture of The Botanist Gin and Olive Oil sit for 24 hours.
Place in freezer. Wait 2 hours for olive oil to freeze and skim olive oil out of mixture for olive oil fat-washed gin.
3. To share or not to share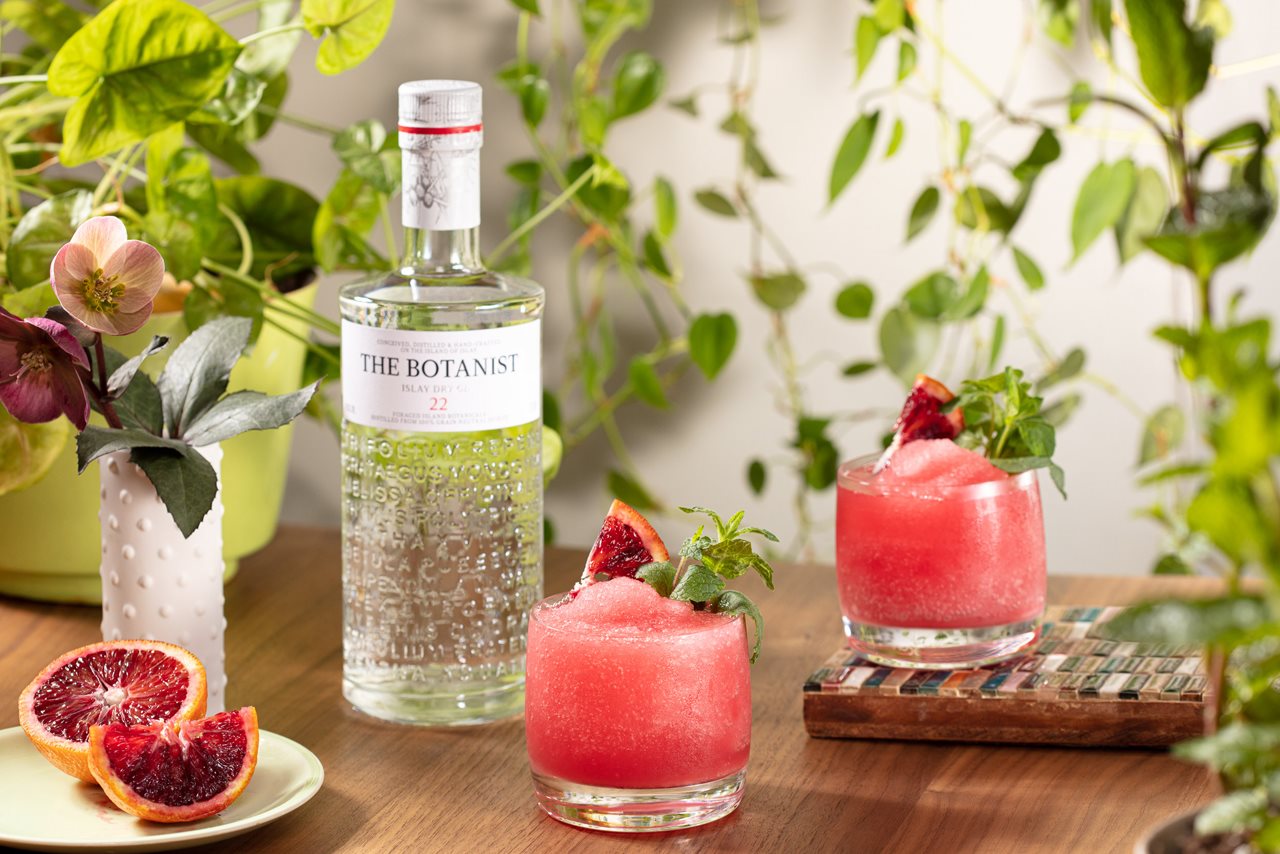 Ditch the smoothie and swap with this delicious Cool Brunchin' frozen blended cocktail made from gin, tonic, blood orange (or regular orange) and mint. The recipe serves two, so feel free to share with a roommate or partner (or save one for later) as you imagine yourself lounging on a beach.
Cool Brunchin' (Serves 2)
4 ounces The Botanist Gin
2 ounces tonic syrup (or tonic water if you don't have tonic syrup)
2 ounces blood orange juice
5 ounces lemon juice
2 tablespoons sugar
2 cups ice
Garnish: mint sprig
Add all ingredients into blender. Blend to preferred consistency.
Pour into rocks glass and garnish with mint sprig.
4. Make it too beautiful to drink — almost
This beautifully presented cocktail complements its delicious flavors. The Riviera is inspired by a Spanish G&T, with robust flavor from a variety of herbs and fruit, which are also gorgeous to look at when served in a goblet glass.
The Riviera
2 ounces The Botanist Gin
4 ounces tonic water
Bay leaves
Juniper
Rosemary
Orange
Add all ingredients into a beautiful goblet or wine glass with ice. Garnish.
5. Get creative with simple swaps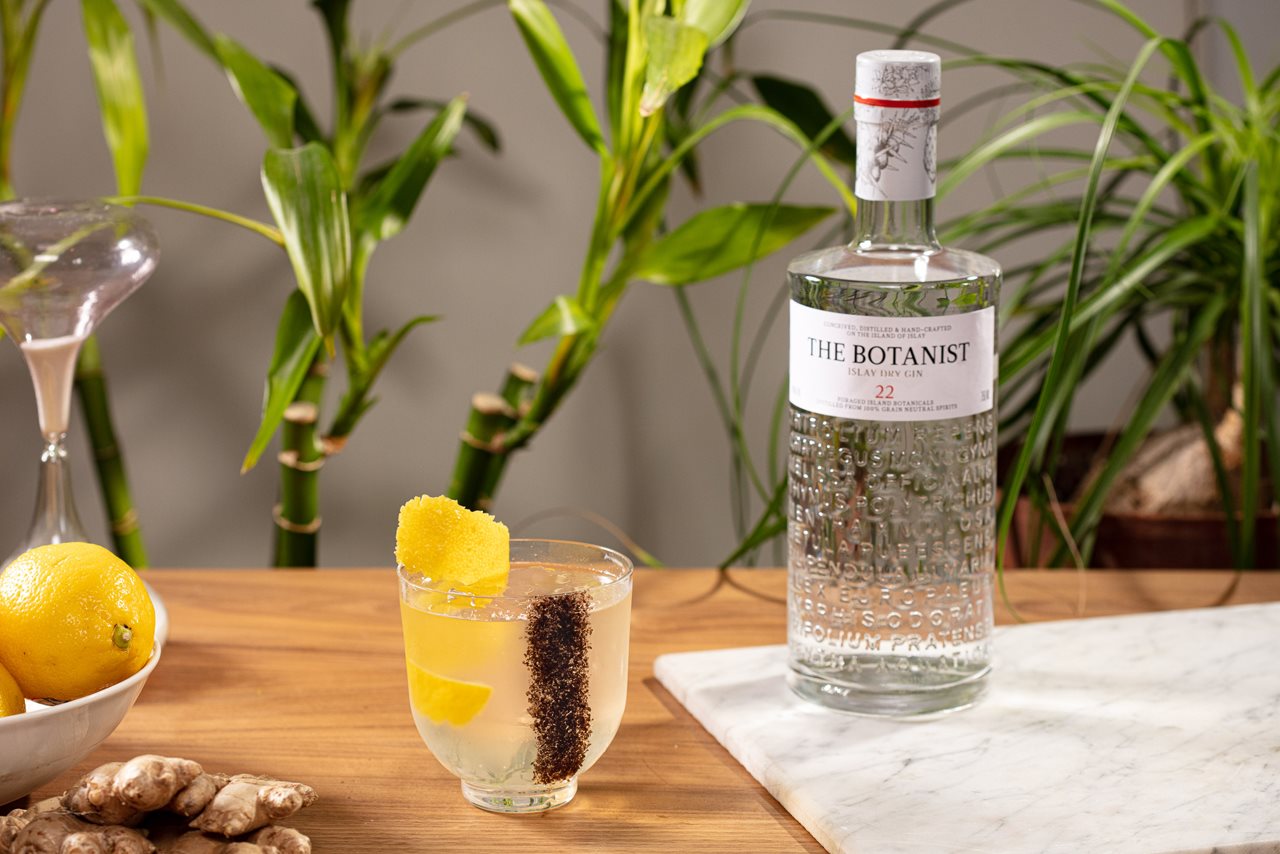 When your ingredients are limited, be flexible with your recipes and experiment with easy swaps. The Gin(ger) & Honey cocktail gets its zest from the core ingredients of ginger, honey and lemon, but if you don't have ginger, not to worry! Try other flavors like allspice, cinnamon, mace or nutmeg.
Gin(ger) & Honey
2 ounces The Botanist Gin
.5 ounces Local Honey Water (see below) — infused with lemon and ginger
Tonic water
Garnish: lemon wheel, pinch of black salt
Add all ingredients into highball glass and garnish.
Local Honey Water:
1 part local honey
1 part water
Lemon peel
Sliced ginger
Process:
In saucepan, bring water and honey to boil.
Turn off and place lemon peels and sliced ginger in pan. Let rest 15 minutes.
Strain and serve.
Be inspired by these recipes and whatever ingredients are available in your pantry, customizing your cocktail to suit your taste.
For more recipe ideas, visit TheBotanist.com/foraged-gin-cocktails.