7 surprising ways to use beans for every meal
(BPT) – Did you know you can use canned beans for every meal of the day, plus tasty snacks?
Chances are you currently have cans of beans in your pantry, and you may be wondering what to do with them. Perhaps someone in your household hasn't tried beans, or you need a new recipe to entice your family. Fortunately, canned beans are not just a great source of protein, fiber and other nutrients, but they're also incredibly versatile.
Unlike dried beans, canned beans are so convenient — there's no need to soak them. They contain zero trans or saturated fat, and you can choose low-sodium varieties or simply drain and rinse regular canned beans to reduce sodium by 40% and still get all the great health benefits.
Looking for family-friendly canned bean recipes that bring taste and nutrition to your table? Start with these creative new ways to use beans.
1. Beans for breakfast? Absolutely!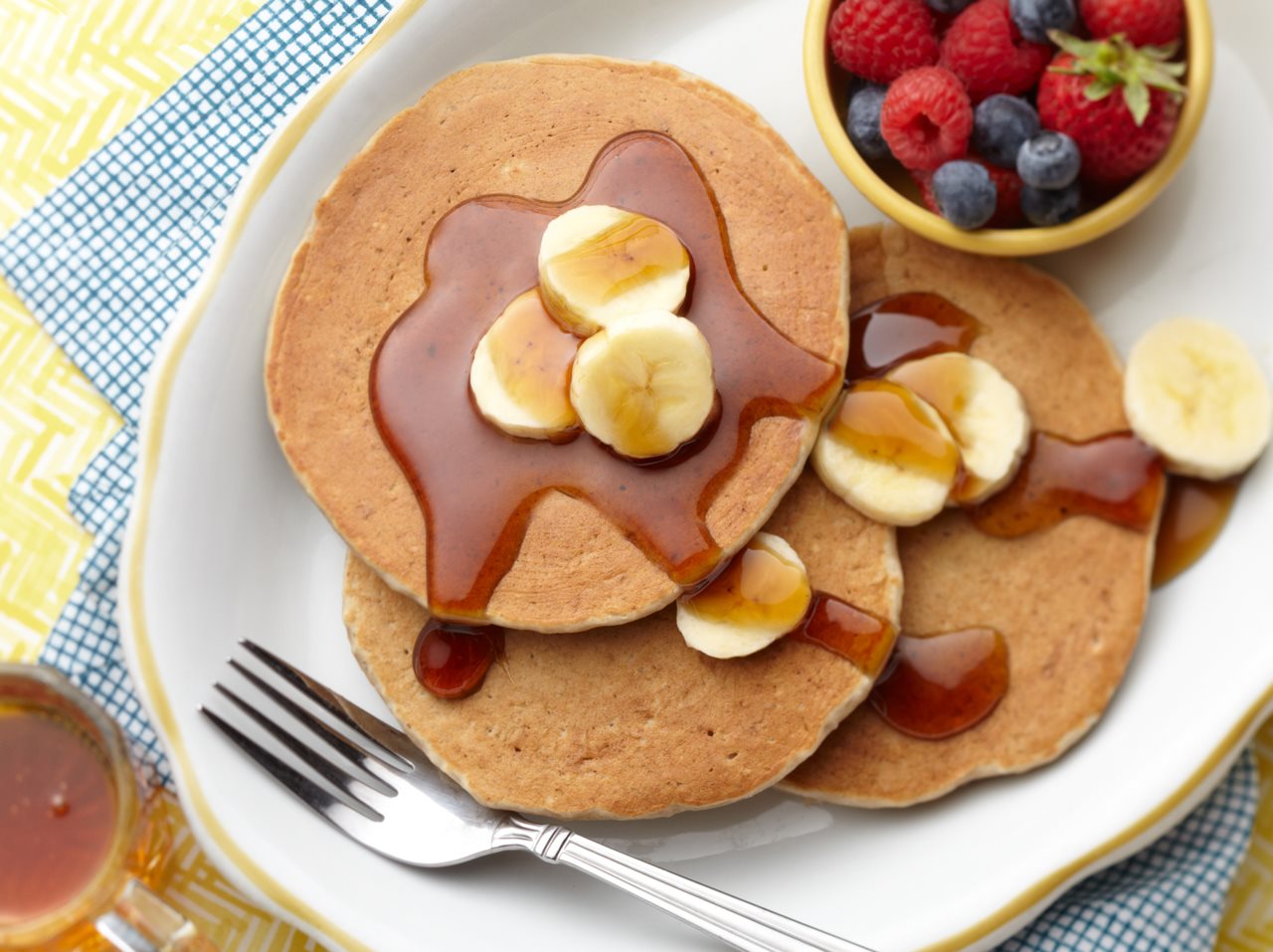 This recipe for White Bean Protein Pancakes combines mineral-rich white beans with the natural sweetness of bananas for a hearty, delicious breakfast everyone will love. Adding beans is a sneaky way to boost protein in this breakfast favorite. Top with berries, honey or maple syrup.
No bananas? Substitute 1/2 cup of applesauce for one banana.
Egg shortage? Increase banana or applesauce by 1/4 cup per missing egg, plus 1/2 teaspoon baking soda to help them rise.
2. Mid-morning pick-me up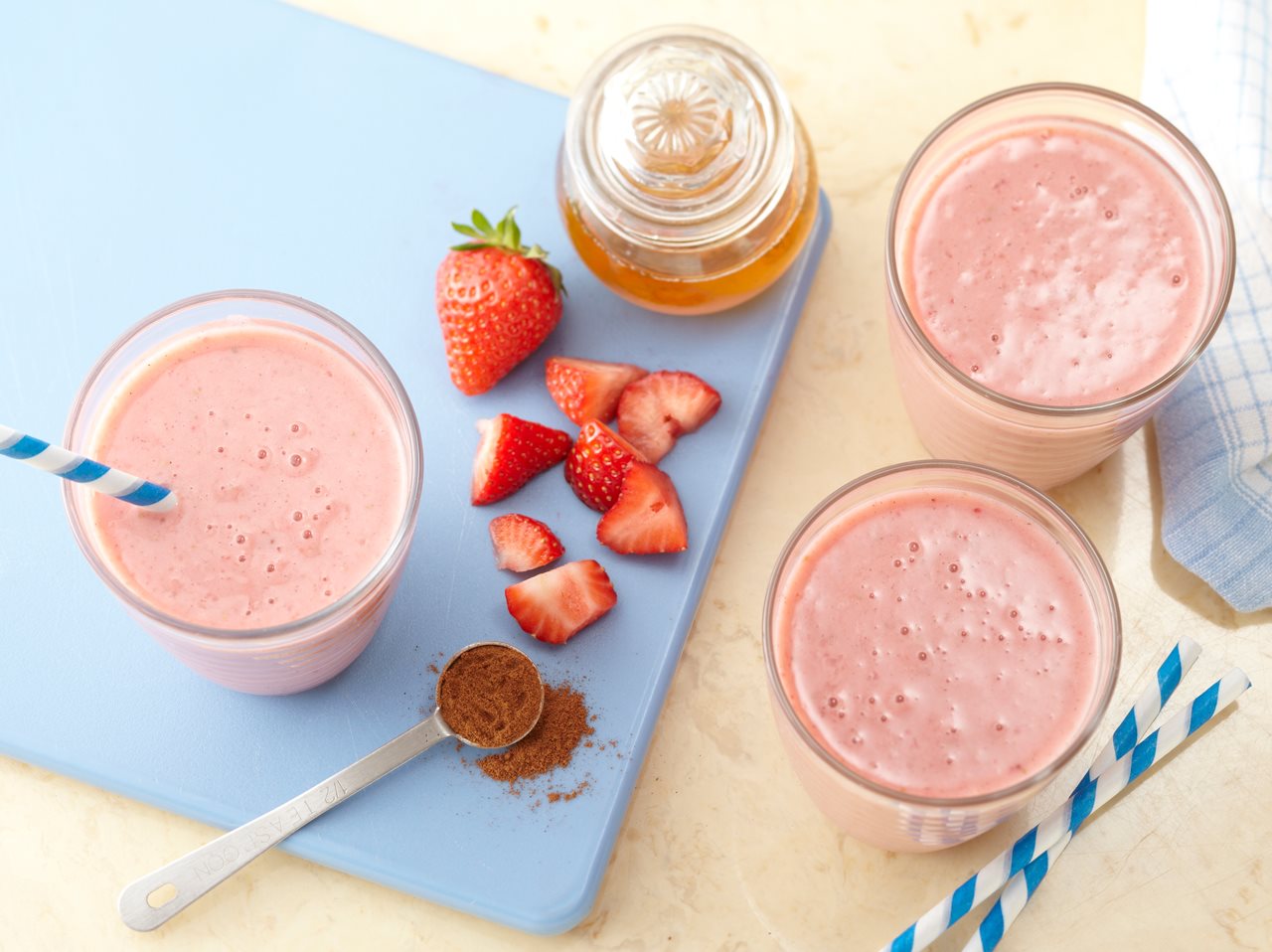 This protein-packed smoothie can be served any time of day for an energy-boosting treat so tasty nobody would even guess you've added healthy white beans.
Makes 4 servings
Ingredients
1 1/2 cups orange juice
1 (15 ounce) can S&W White Beans (drained, rinsed)
2 cups strawberries, fresh or frozen (slightly thawed)
1 cup nonfat plain Greek yogurt
3 tablespoons honey
1 1/2 teaspoons ground cinnamon
1/8 teaspoon ground nutmeg
6-8 ice cubes (omit if using frozen berries)
Directions
In blender, combine ingredients. Cover; blend 20-30 seconds or until completely smooth. Pour into glasses. Will keep in refrigerator up to 24 hours.
2 (5.3 ounce) individual tubs of nonfat plain Greek yogurt will work in place of 1 cup.
Substitute your favorite fruit juice for orange juice.
Instead of ice, try frozen banana chunks.
3. Fresh and tangy lunch salad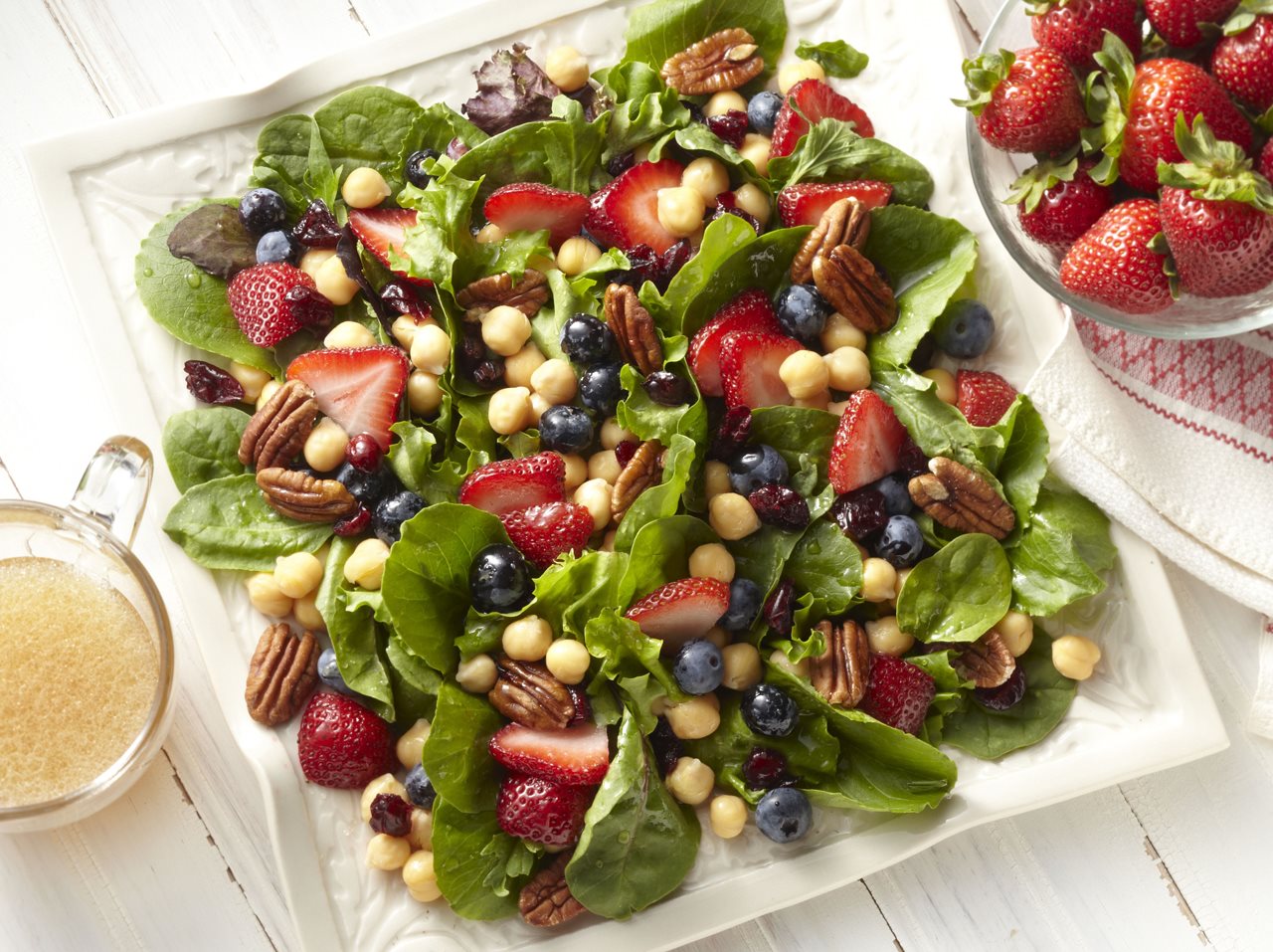 Adding nuts, fruit and S&W Garbanzos to a bed of baby salad greens creates a refreshing Garbanzo Summer Salad that's full of flavor — plus plenty of vitamins, nutrients and protein. Garbanzo beans transform this light salad into a hearty meal.
Toast pecans on a sheet pan in the oven (instead of skillet) if preferred.
Substitute or add other nuts, fruits or greens as needed/desired.
4. Upgrade a cheesy family favorite
Kids and grownups alike will love this creative take on mac and cheese. Cheesy Macaroni and White Beans is so good, your kids won't even notice it's packed with a bunch of extra nutrients. S&W White Beans make your mac and cheese hearty enough for dinner.
No cheddar or Muenster? Try Monterey Jack, Gouda or cream cheese.
Add a crispy topping using breadcrumbs or French fried onions — or crushed chips or crackers — toasted in the oven.
5. Healthy bean-based snacks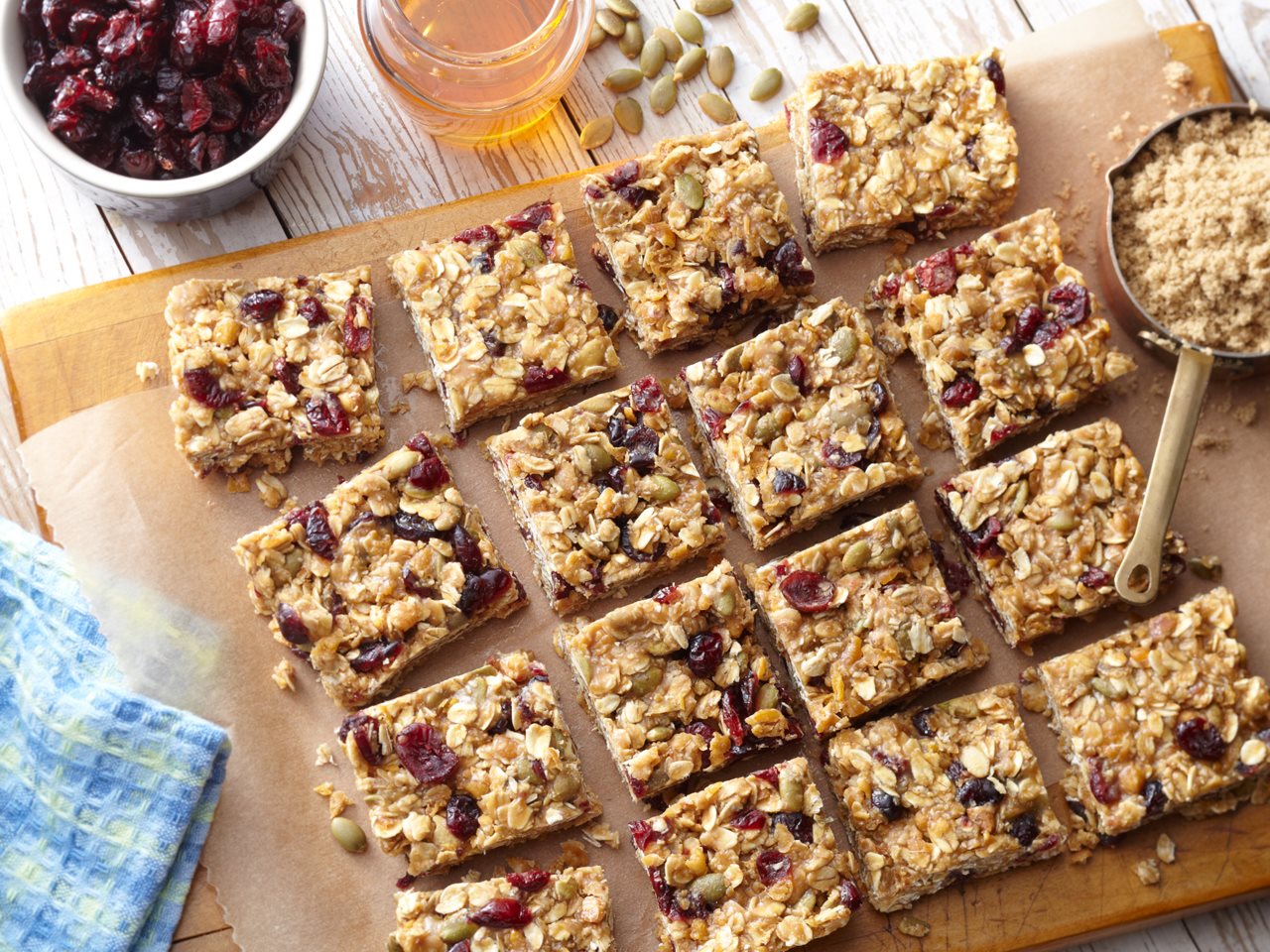 There's no reason snacks can't be good for you! Garbanzo beans, oats and honey combine for a nutritious snack you'll feel good about serving your family any time of day. This recipe for Garbanzo Granola Bars is very versatile — swap out any nuts, seeds or dried fruits for whatever you've got, and choose chocolate chips instead of peanut butter chips if desired.
6. Help build strong bodies at dinnertime
Black beans offer nutrients like calcium, iron and potassium, which are crucial for growing bodies — along with rich flavor and texture that combines easily with ground meat. Adding beans is a smart way to stretch your grocery dollar without sacrificing taste. In this recipe for Black Bean and Beef Meatloaf, choose the level of heat your family prefers with your choice of taco sauce, or add more spice with cayenne or cumin.
Combine or replace ground beef with pork or turkey if preferred.
7. Beans for dessert? Why not?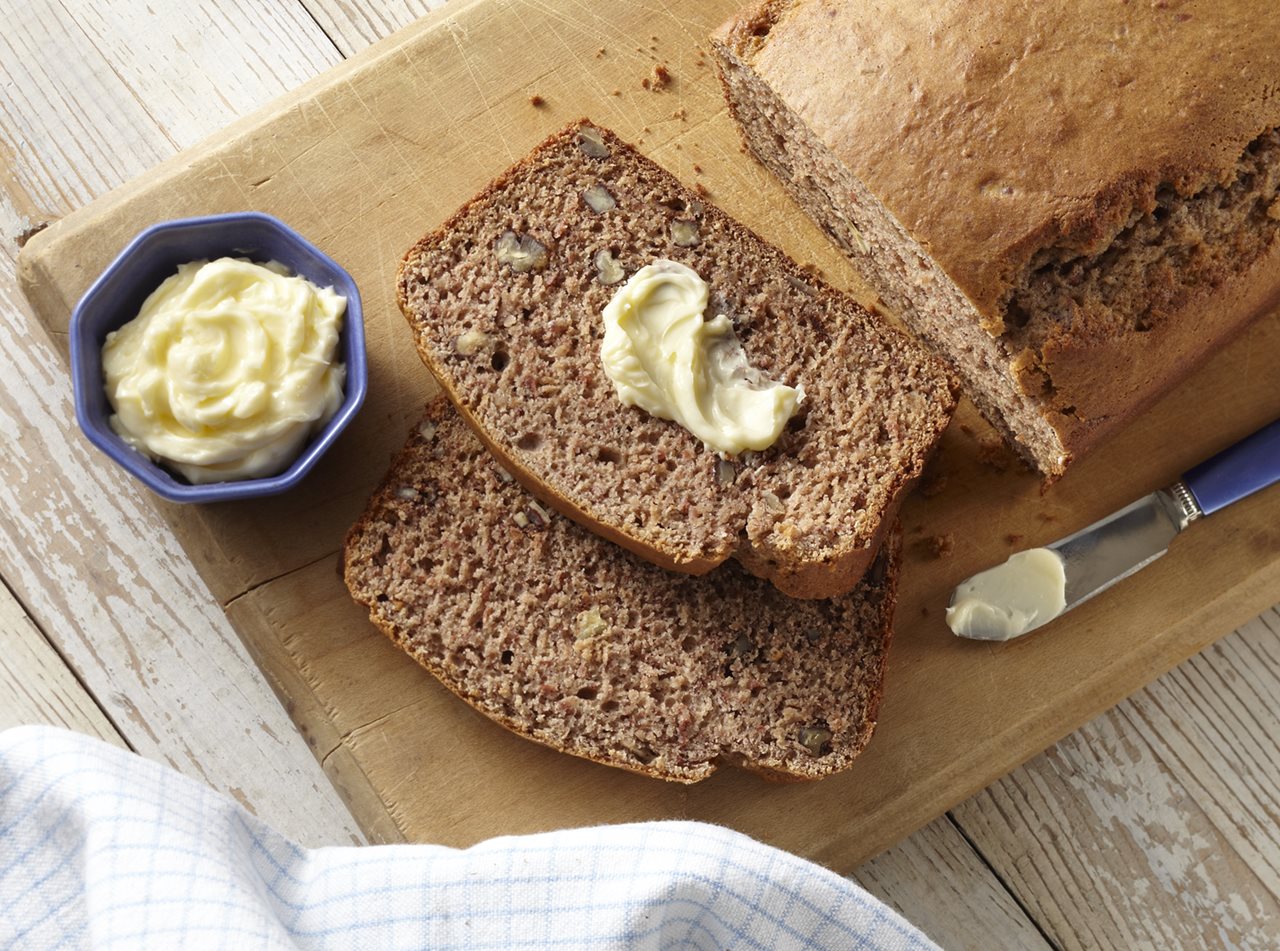 Pinto Banana Bread also makes a great breakfast or snack. The mild flavor of S&W Pinto Beans blends well with bananas for a treat your kids won't suspect is chock full of healthy minerals and fiber.
No pecans? Use walnuts or almonds.
Add raisins, dried cranberries or chocolate chips for more sweetness.
For more recipe inspiration using canned beans, visit SWBeans.com.