5 Fresh Avocado Recipes to Get Out of the At-Home Snacking Slumps
(BPT) – Weight management goals getting derailed by binging on high calorie foods? Get creative with avocado recipes that add taste, nutrition and satisfaction to your midday munchies. "Planning a checklist before you start shopping is key," said Malena Perdomo, registered dietitian and spokesperson for Aguacates Frescos – Saborea Uno Hoy. "My expert tip: commit to options that will satisfy your hunger as well as boost energy and provide nutrients." Mix and match traditional flavors and better-for-you comfort foods. Favorites like fresh avocados, for example, are a good source of fiber. Staying fueled with ingredients with fiber helps slow digestion and helps keep you full and satisfied. Plus, refrigeration slows down ripening so you can confidently stock up. Who can resist a little more avocado in their day?
1. Lime Spiced Mini Tostada with Guacamole Topper
Liven up the afternoon with this festive snack, some music and you have the makings of a mid-day happy hour in your kitchen. Each bite starts with a crunchy base and is topped with creamy avocado and hot and tangy flavors.
2. Jicama Strips with Spicy Lime Guacamole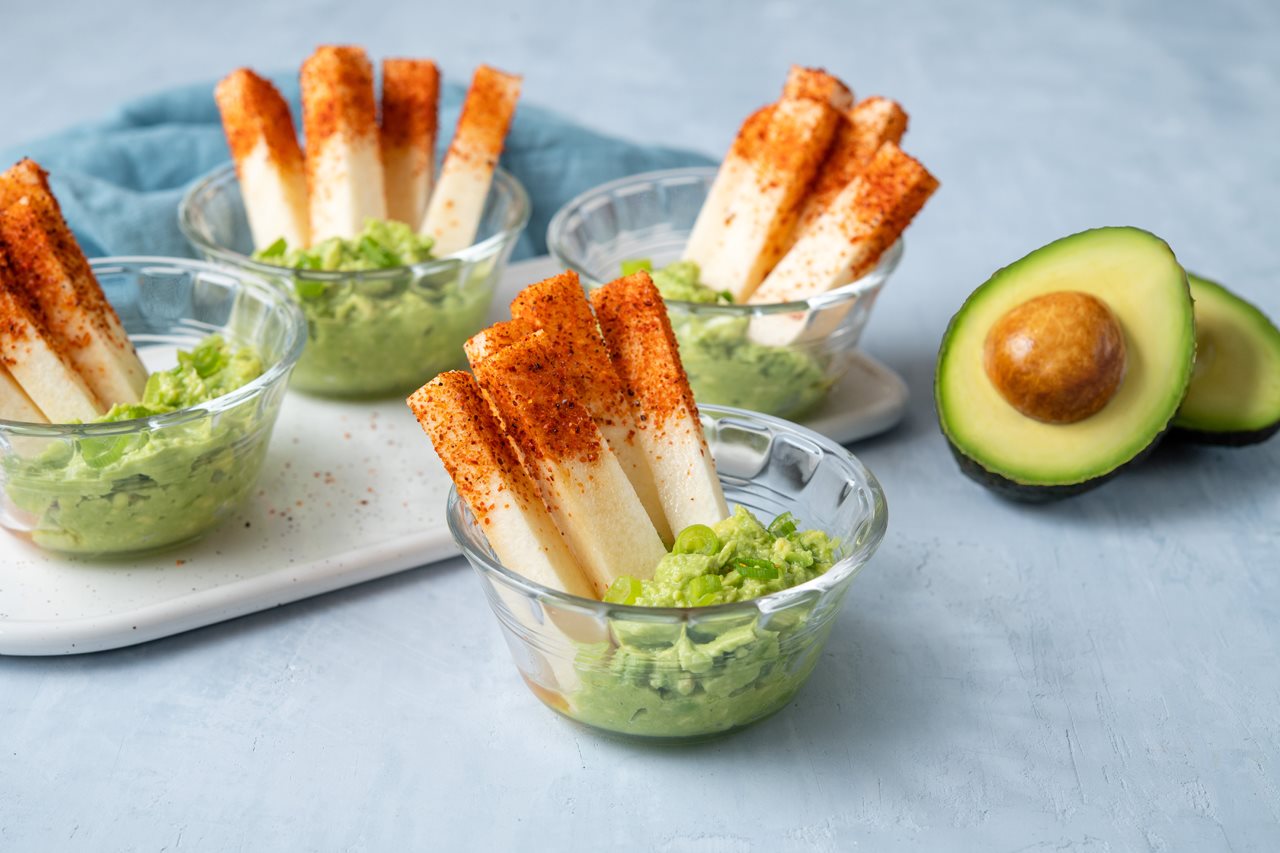 Long list of back-to-back to-dos? Satisfy that craving for chili lime spice with this easy-to-make treat at home. The fiber from the fresh avocado helps keep you satisfied so you can focus on today's tasks. Perfect for sharing (or not!).
3. Open-faced Traditional Bolillo with Avocado and Cottage Cheese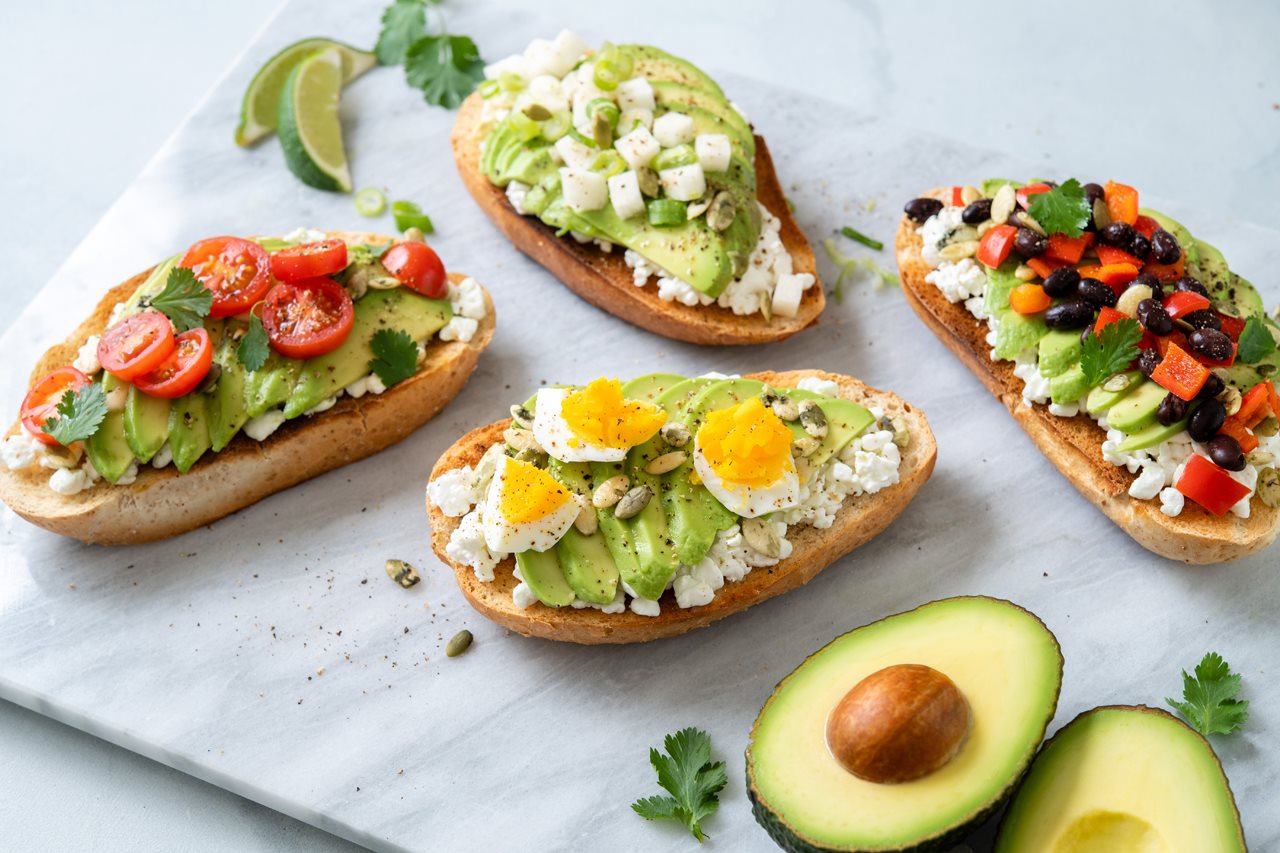 Time to raid the refrigerator and experiment with new flavor combinations. This open-faced bolillo will put a smile on your face with its creative spin on classic avocado toast. Now you have added more flavor and nutrition to your snack routine!
4. Baked Potato with Salsa Fresca and Avocado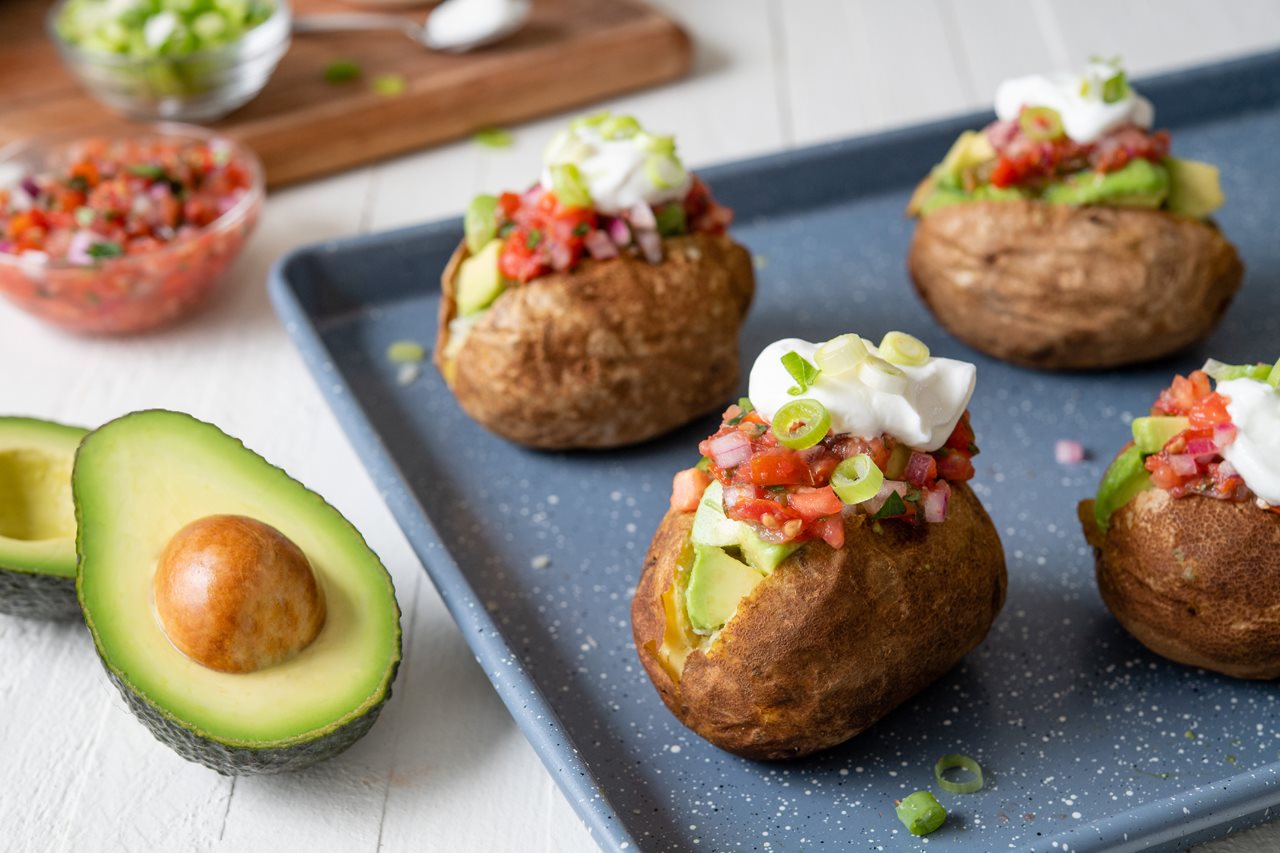 Cue the happy dance because these small, easy-to-make baked potatoes live up to your expectations for a delicious, hot snack that will please the whole family. Creamy avocados provide naturally good fats plus are cholesterol and sodium-free.
5. Chocolate Almond Avocado Oat Bites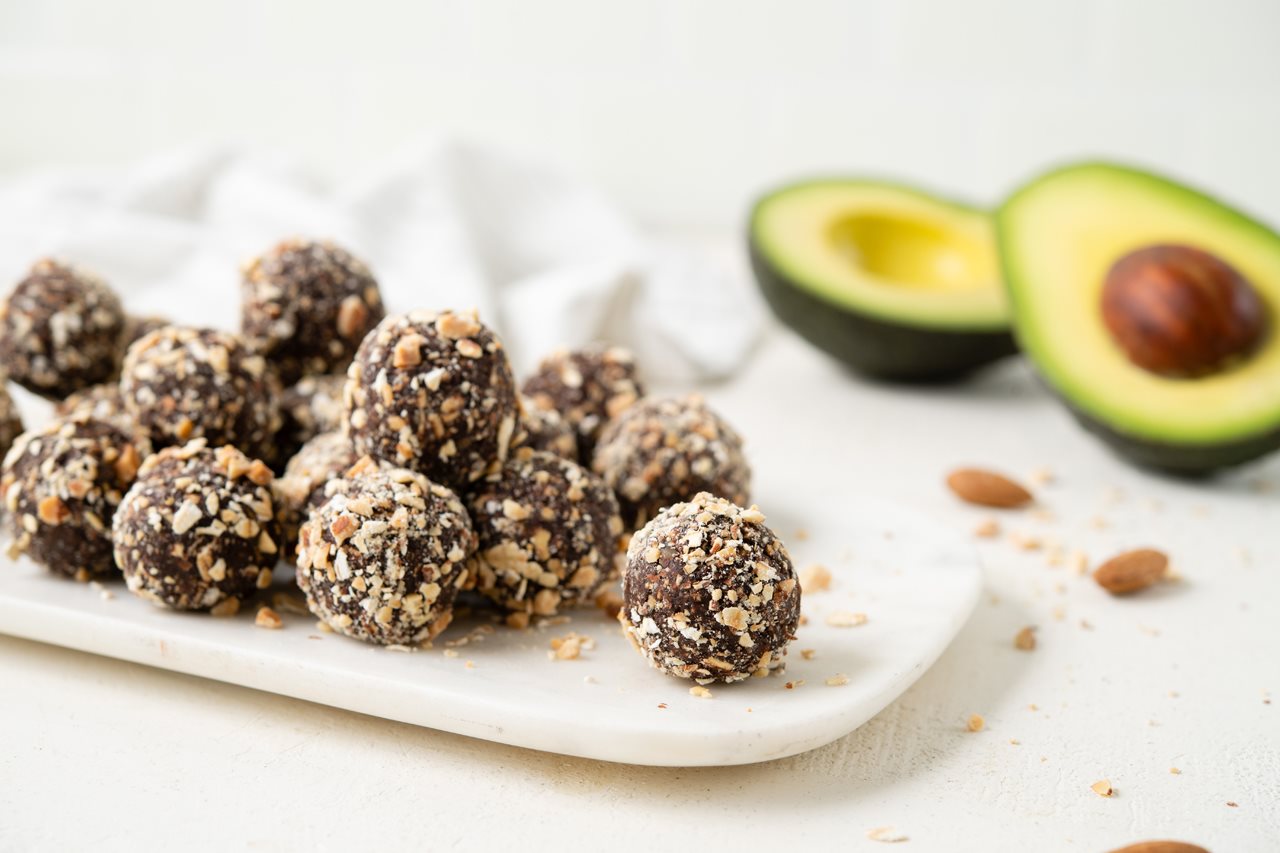 Indulge and satisfy your craving for sweets in the middle of the day with these no-sugar-added bites. Made with healthy, fresh avocado, whole grain oats, crunchy almonds and sweet date, these tasty treats will give you some much-needed bliss.