(Culinary.net) When snack time comes calling, turning to an easy option that's ready to go in your refrigerator is perfect for life's busy moments.
These Mini Fruit Cups require just a handful of common ingredients and can be refrigerated until cravings strike for something sweet.
Find more snack ideas at Culinary.net.
Watch video to see how to make this recipe!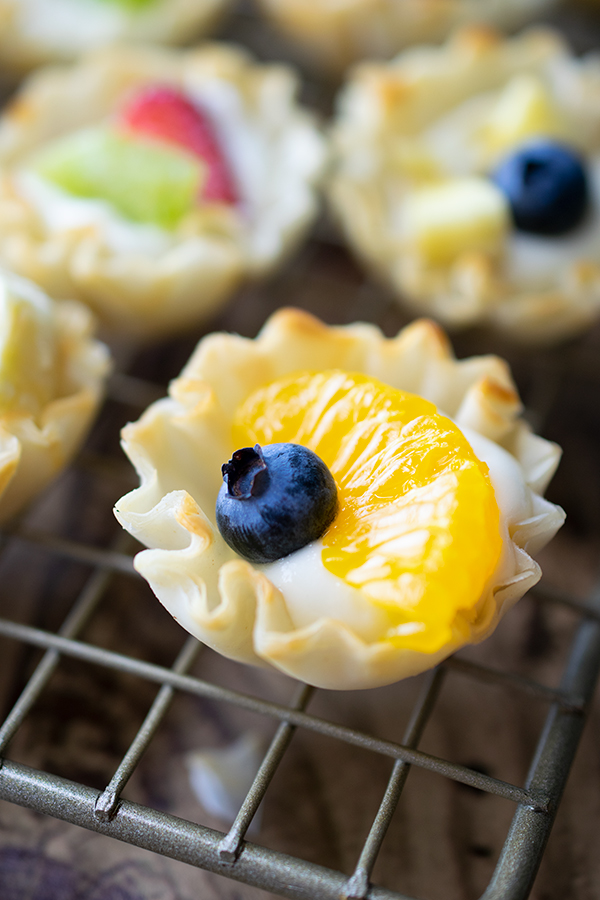 Mini Fruit Cups
Serves: 24
1          package (8 ounces) cream cheese, softened1          can (14 ounces) sweetened condensed milk1/3       cup lemon juice1          teaspoon vanilla extract24        prebaked mini tart crustsassorted fruit, for garnish (optional)In large mixing bowl, beat cream cheese and sweetened condensed milk until smooth. Add lemon juice and vanilla extract; continue mixing until blended.Spoon cream cheese mixture into prebaked mini tart crusts. Top with assorted fruit, as desired.Refrigerate 2 hours before serving.